Disney Galapagos Cruises to set sail in 2022
If you have ever visited Walt Disney's theme parks or watched a Disney movie, the experience has likely imprinted numerous joyful memories. I remember the first time visiting Disney world I must have managed —to the likely dismay of the staff — to cling to the leg of every Disney character in the entire park until I got my picture.
The Disney brand has continually developed and maintained a larger than life presence since 1923, continually innovating new ideas in entertainment. Disney is now bringing that magic to the Galapagos islands, with a specialty cruise tailored to guests who love the Disney brand or experience. Disney is not new in the cruise business, with other boats running in the Bahamas, Mexico, Europe, Hawaii, and many more destinations. Their success in these areas has enabled them to venture to new destinations, including expeditions to Antarctica and Patagonia. So what exactly will the Galapagos expedition entail?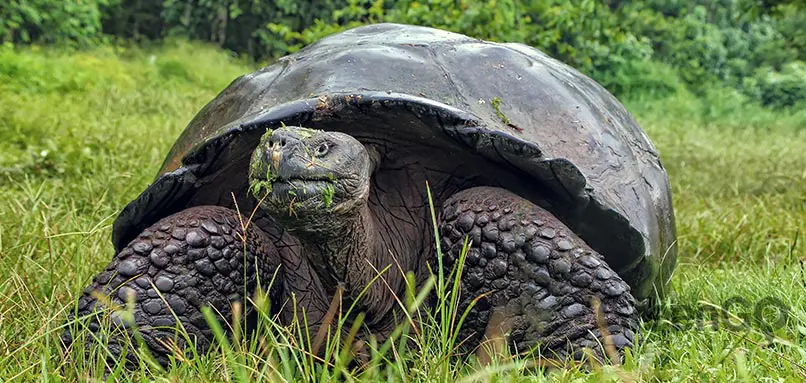 Disney Cruise Overview
The Galapagos Disney cruise is an all-inclusive experience, with nine days of adventure, 23 meals, and 15 spectacular visit points. Your adventure commences and finishes in the Ecuadorian capital city, Quito, which boasted as the highest constitutional capital in the world. There is lots of flexibility, with 3 different itineraries and different rooming options, but you may want to book in advance. Tickets are selling out like hotcakes due to the high demand
Start of the Disney Cruise adventure – Quito, Ecuador 
This bustling city sits at 9,300+ feet of elevation. Within, you will experience stunning views, a vibrant culture, delicious cuisine, and friendly people. We recommend all our travelers to stick around for at least 48 hours to make the most of their vacation and money. This is because there are an unending amount of activities to do in and around Quito including thermal baths, colonial Quito tours, a visit to the equator line, cloud forests, the Amazon rainforest, rafting, city tours, and much more.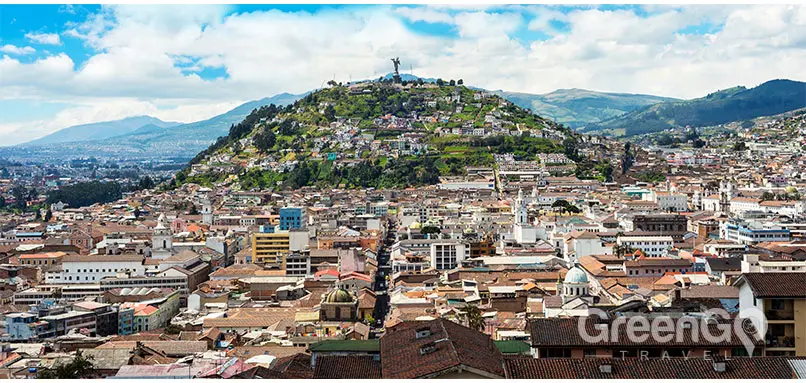 Home for the week – The Legend Galapagos cruise
Disney charters the German-made Legend Galapagos cruise, which also runs year-round in the pristine Galapagos waters apart from Disney. The ship has a capacity of up to 100 guests, but its four decks and substantial size provides guests plenty of room for a private, intimate experience and more than enough space to explore and relax. Onboard, guests experience the incredible cuisine in the lonesome George restaurant, named after the very last of the Pinta Galapagos tortoise bloodline.

For entertainment, guests have access to the luxurious lounge decked out with cozy furniture, a jacuzzi, fitness center, alfresco lounge, two fully stocked bars including local Galapagos brews, a stargazing deck, dolphin observation area, a kids corner, and even a library. The entire ship was refurbished in 2017, with additions of a new stylish design, furnishings, technology, and all the latest safety features. Each Disney suite has a private bathroom with a hot shower, a hairdryer, plenty of space to store belongings, and U.S configured power outlets (Both 220v + 110v).
The Disney Galapagos Cruise prices
There are three itinerary options, and the expeditions begin on the 9th of February, 2022. With an early bird discount, the total cost per passenger begins at $6,279 for adults and $5,579 for children. Without the early bird savings, prices bump up to $7,029 USD and $6,329, respectively. If this price falls out of your budget, don't worry. There are infinite options for exploring the Galapagos via cruise or land, for solo travelers, families, and friend groups alike.

Cruise Highlights
The Disney adventure expedition visits some of the most iconic wildlife settlements of the Galapagos. A few examples of the endemic Galapagos animals  include the mammoth Galapagos tortoises, blue-footed boobys, marine and land iguanas, the magnificent frigate birds, fur seals, penguins, and much more. 
Each of these species lives in a unique habitat, relying on the surrounding vegetation and landscape for survival. Multiple daily excursions provide unending activity, with snorkeling, island explorations + hikes, kayaking, and optional scuba. To add that special ingredient, magic, Disney adds a plethora of distinctive activities. This includes Disney movie nights, a going away pizza party, glass-bottom kayak rides, and a whole bunch of other surprise touches that are perfect for families.
Money back policy
As big as the Disney Brand is, they have the ability to offer guests a unique proposition. This is the flexible Refund Policy. Within 14 days of the sailing, booked Guests with COVID-19-related health concerns (symptoms or exposure) can receive a full refund without Disney-imposed cancellation fees or apply their cruise fare toward a future sail date. Other Galapagos cruises offer the option to move cruise dates, but not all offer full funds back to guests within 14 days of departure.
---