La Pinta Galapagos Ship provides exquisite accommodation in a mid-sized vessel, massive floor to ceiling windows with breathtaking panoramic views to appreciate the archipelago in all its glory. 48 guests will embark on a trip of a lifetime, discovering the Galapagos islands with comprehensive programs and modern facilities like no other ship can.
La Pinta Galapagos Ship Highlights:
Extensive common lounge areas are available for guests entertainment or leisure; a bow observation deck, fitness gym center, jacuzzi, glass bottom boat, kayaks, large sun decks with sun loungers, spacious interior lounge areas, among many other onboard services. Every detail aboard La Pinta Galapagos Ship has been carefully designed to maximize guests enjoyment during their stay. Arguably among the largest cabins available for vessels cruising the islands. A specialized naturalist guide with a welcoming crew and their close attention to detail make La Pinta an ideal ship for a wide variety of guests.
La Pinta Galleries
La Pinta Technical Specifications
Type: Expedition cruise ship
Capacity: 48 Passengers
Length: 63.87 Meters / 209 Feet
Beam: 12.50 Meters / 41 Feet
Max speed: 10 Knots
Guide: Level 2 & 3
Crew: 27 + 4 guides
Balconies: Not available
Decks: 3 Decks
Refurbished in: 2007
Reconstructed in: Callao, Peru
Lifeboats: 2 x 50-man and 6 x 25-man
Layout: 1 Deck / 24 Cabins
Cabin deck: 4 Twin or triple cabins with sofa beds
Cabin deck: 20 Twin or double cabins
Beds layout: Twins, doubles & triple cabins
Rooming: Private & shared cabins
Sharing: Same gender guaranteed
Private bathrooms
Hot showers
Air conditioning
Toiletries / Towels
Hair dryer
110v electricity
Lifeguard vest
In-room safe deposit
iPod/Mp3 dock
Gift shop
Fitness room
Internet & Wi-Fi
Sundeck – Solarium
Interior Lounge areas
Bar – Lounge
Multiple kayaks
Hot tub
TV/DVD – Center
Natural history library
Direct dial telephone
Al fresco dining area
Medical station
Exterior verandas
Glass bottom boat
La Pinta Decks & Itineraries 2018
Combined, extended & other itineraries

| Tour | Length | Itinerary 1 | Itinerary 2 | Weekdays |
| --- | --- | --- | --- | --- |
| Itinerary Eastern North | 9 Days – 8 Nights | Itinerary Eastern | Itinerary Northern | Thursday – Friday |
| Itinerary Northern West | 11 Days – 10 Nights | Itinerary Northern | Itinerary Eastern | Monday – Thursday |
| Itinerary Western East | 11 Days – 10 Nights | Itinerary Western | Itinerary Eastern | Friday – Monday |
| Itinerary Western Eastern North | 15 Days – 14 Nights | Itinerary Western | Itinerary Eastern + Northern | Friday – Friday |
La Pinta Rates 2018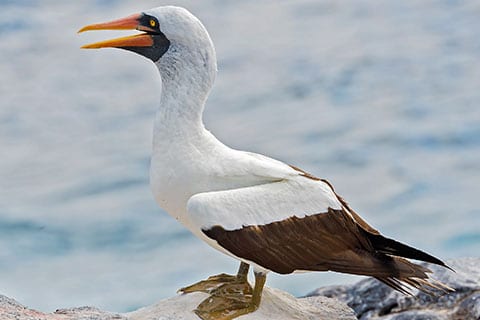 5 days – 4 nights
Northern Islands Program - 5 Day Itinerary
BOOK NOW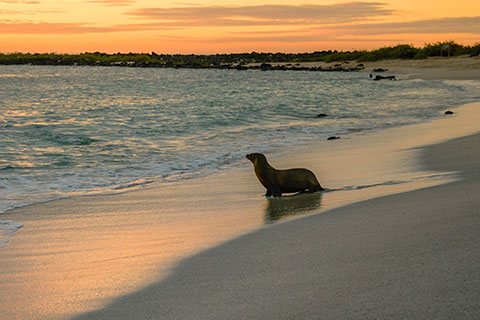 5 days – 4 nights
Eastern Islands Program - 5 Day Itinerary
BOOK NOW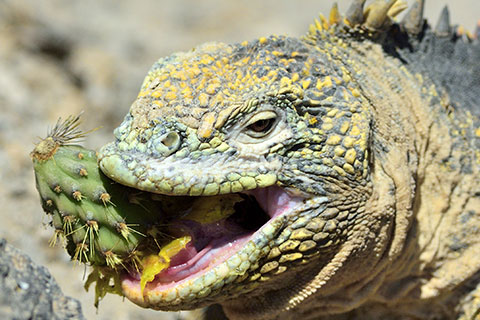 7 days – 6 nights
Western Islands Program - 7 Day Itinerary
BOOK NOW
* To view available deals for this & other cruises, check our offers
HERE
* Prices are per person, and subject to change without prior notice
* All prices are in USD
VIEW OTHER RATES
Itinerary

Length

Deck

Season

Cabin

Rate

No results
* $276 adult surcharge for peak season.
* $166 child surcharge for peak season.
* Peak season applies for Dec 24th to Jan 03-2018.
Inclusions & Exclusions
INCLUSIONS
 
Accommodation, use of onboard facilities, internet & wi-fi
All meals, water, coffee, tea, soft drinks & juices
All activities, transfers in galapagos & certified bilingual guide
Snorkel equipment & wetsuit rental
Medical care on board (but not the cost of medication)
Shuttle (hotel-airport-hotel) Quito or Guayaquil *main hotels
EXCLUSIONS
 

Park fee & TC card: $120

Round flight (mainland-galapagos-mainland)
Fuel surcharges
Alcoholic drinks
Personal expenses, tipping & travel insurance
Quito shuttles (hotel-airport-hotel) *other hotels
Details verified by the ship operator
Triple use allowed: 2 adultts, 1 child
Snorkel included: subject to change
Wetsuit included: subject to change
No fuel surcharge: subject to change
Hotels GYE: Hilton, Oro Verde, Hampton, Sheraton
Hotels UIO: Gangotena, Hilton, Swiss, Marriott, Carlton

Referential inclusions & exclusions
Wifi & pc station: free use for guests
Peak season:Dec 21, 29 / Dec 29, Jan 04
Rooming based on 2 guests per cabin
Corkage fee for a bottle of whine: $28
Triple as double surcharge: 50% / peak season: 100%
Peak season surcharge: $150 per adult / $110 per child

Last revision: 27-November-2017
Valid Until: 31-December-2018
Medical care available onboard
Single supplement: 50% all year
Authorities may alter your program
On board payments: Cash, credit card
Single supplement: 100% peak season

Children minimum Age: 4 years old
Considered child: Under the age of 12

Discount Restriction: Not available in peak seasons
Child discount: 25% (1 child per adult paying full fare) sharing a cabin with parents.

Terms & Conditions
The above Terms & Conditions/Policies do not represent to a full extent all the terms & conditions by the yacht, the most important and relevant clauses have been listed as a guideline, and are enforced by the boat operator to GreenGo Travel as your acting travel agent and subsequently to the end customer. In cases such as the initial percentage of payment required, and the amount of days prior to cover the final balance will be subject to our terms and conditions. A higher/lower initial payment, and additional time may be required to process your reservation.