Weather in Quito Ecuador: It's never-ending Changes
Quito's climate changes on the dime. Locals say that you can experience all seasons in a single day! Read on for recommendations on how to manage this peculiar climate of Quito, Ecuador.
Weather in Quito, Ecuador
Quito's climate ranges between temperate to warm. Although it's located virtually on the equator, its altitude ranges from 2,200 meters above sea level to 3,100 meters above sea level, cooling the otherwise scorching temperatures. Peripheral parishes, however, stoop into the valleys (Los Chillos, Cumbayá and Tumbaco), and tend to have both warmer and drier climates (especially Carapungo, Calderón, Pomasqui, and the "Middle of the World").
But, in the plateau, the climate is variable; the sun may shine in the morning, and in the afternoon, a strong downpour may fall. Likewise, as it may be a cloudy dawn and cool day, and then burn with a hot afternoon sun. It may even be sunny in a certain part of the city, while in another part it rains. Such is the capricious nature of Quito, that it's famous for this particularity.
Over the course of the year, Quito has a generally spring-like climate—with the exception of a dry and rainy period, both of about four months duration. The dry period is between June and September—with the hottest, blazing months being June and August. The rainy period is between January and April—with the wettest, soggy months being March and April. During this time, it often also hails, filling the city street with the closest thing they get to snow. The average temperature varies between 10º C (50º F) and 22º C (71º F), depending on whether it rains or not. Minimum temperatures are recorded at dawn, 2º C (35º F), maximum temperatures are recorded around midday, 25º C (77º F).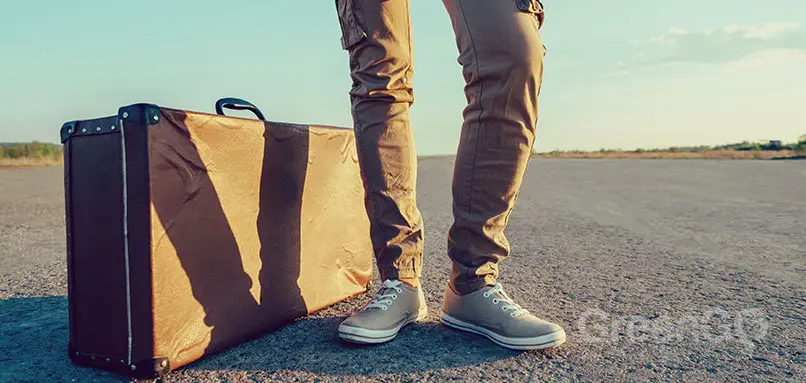 Traveler with suitcase in highway
How do I pack to cope with Quito's climate?
Any trip to Quito will necessarily have a multi-purpose, wind-water-sun-breaking layer on the packing list.
In addition, we recommend these items, according to the time of year:
Winter (October to May):
The winter in Quito is characterized by two elements: it rains generally until 9:00 am, then is sunny, tinged with occasional cold and cloudy days. From 14h00, in the afternoon hours, intermittent rains can be expected, with greater force from 16h30 onwards.
The nights almost always include a light or very heavy rain, so we recommend the following packing list for the winter:
For Business Trips:
– Portable waterproof jacket
– Suit or formal suit, blazer
– Formal trousers or casual jeans
– Blouses or warm tops for ladies
– Medium heel shoes for ladies, to avoid heel problems in a possible downpour
– Executive suits for ladies
– Leather or waterproof shoes
– Umbrellas
– Waterproof backpacks or briefcases to protect documents and laptops
For Casual Vacations: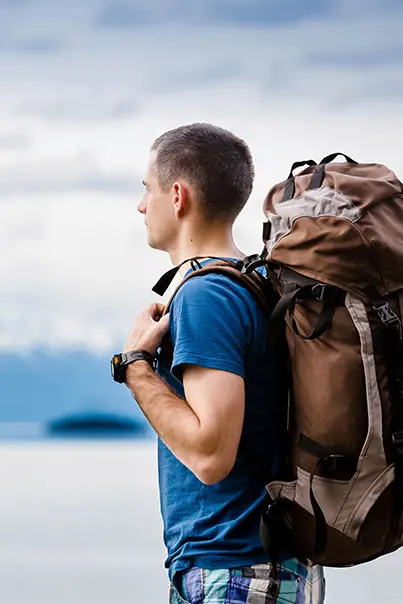 Backpacker
-Heavy waterproof or rain resistant jacket to withstand both the burning sun and cold night winds
– Cotton polo shirts or shirts
– Jeans or cargo pants
– Rain-resistant hiking or sports shoes
-Smart wool socks for a blister free day
-Water container
– Umbrella
– Hat or cap that covers the face well
– More than 50 SPF, waterproof sunscreen—at least 2 applications daily
– Waterproof backpack or suitcase
Summer (June – September)
Summer in Quito is characterized by two elements: clear, but very cold, mornings until 9am; then sunny, sunny, with an incredibly strong, dry heat. The midday sun is infamous to generate skin cancer, due to its strength in the combination of high altitude and geographical location on the equator.
In the afternoons, from 14h00 and on, you can expect some clouds; however, the sun will remain present until 18h50.
These tips are also available for visitors arriving in Quito and staying at the MERCURE HOTEL Alameda Quito.
---