Essential Tips for Staying Safe in Guayaquil, Ecuador
Essential Tips for Guayaquil Safety
Guayaquil is a magnificent city, a tourist destination attracting thousands of visitors every year. Many visit this destination before heading off to the Galapagos Islands or exploring the rest of the unique country of Ecuador. South American countries have very different approaches and perspectives surrounding safety, and its important to learn how to blend in to avoid becoming a target. Before you visit, you must be aware of the Guayaquil safety best practices to avoid an unfortunate event. This article will give you crucial tips on how to be safe in Guayaquil and Ecuador in general.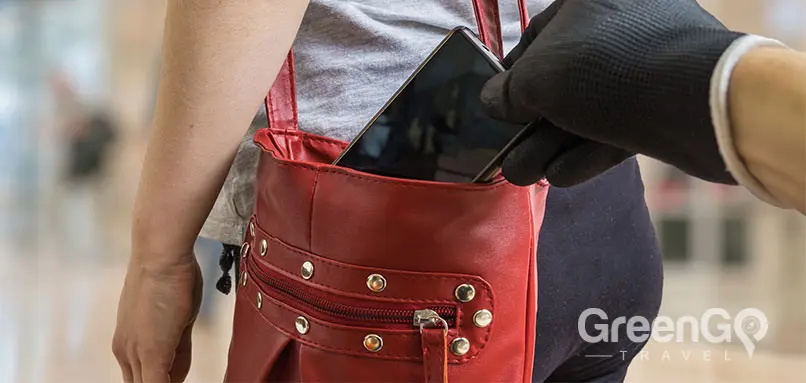 Be Street Smart / Maintain Awareness
Walking around the city with your phone in your hand checking out a map is commonplace in the many parts of the world, but is a big nono in Guayaquil and most Ecuadorian cities. If you must check your phone, step into a store before taking your phone out. When walking around, its a good practice to keep your eyes up and check your surroundings occasionally. Thieves become much less likely to target you if you have your eyes on them and can identify them.
Additionally, do not walk around in the wide-open with a DSLR or a nice camera. These items are very valuable, and the prices can sell for double the price in the country. Make sure to use your phone only on guided tours outside of the city, and maintain the camera in a backpack (Not a camera bag)
Be Careful on or Avoid Public Transportation
Before hopping onto a bus, ask yourself if savings $2-8 is worth the tradeoff of a $500-1,000 smartphone. Buses in Guayaquil can become extremely overcrowded during the busy hours, especially during the weekends. This means being pushed together like sardines, the perfect opportunity for a thief to get to your phone.
Unfortunately, these pickpockets are extraordinary at their job, and you will be off the bus blocks away before noticing it is gone. Whether it is in your pocket, or in your bag, the item is generally not safe.
If you do decide that you want to use a bus, keep your valuable items in an interior pocket, like the inside pocket of a jacket. However, Guayaquil is often quite hot, and you won't want to wear a jacket. In this case, keep your hand inside your pocket on top of the valuables. Can't pick a pocket if a hand is inside! Another top Guayaquil safety tip: make sure to keep cash down to a minimum on the bus.
Public Transportation Best Practices
Download Cabify or Uber. This is without a doubt the safest option to get to your destinations promptly. Moreover, drivers are typically friendly. Most service providers have temporary international plan options. Alternatively, you can unlock your phone before travel and set up a local sim card, which will cost much less.
Watch Out For Scams
This is one of the most important Guayaquil safety tips.  If you are walking down the street and somebody begins talking to you, your best bet is to keep walking. The general best practice in Guayaquil is to not let anybody get close enough to touch that you don't know. Below is one of the scams found in this guide of 17 common travel scams, one that I would have likely fallen for if I didn't know any better.
The Bird Poo Scam
Opening

: A person squirts mustard or ketchup resembling bird poo on your clothes without you realizing it. They stop you, draw attention to it, and help you clean up.

Set-up

: What he is doing is trying to pick your pockets, or distract you so an accomplice can steal your unattended bag.
Taxi Scams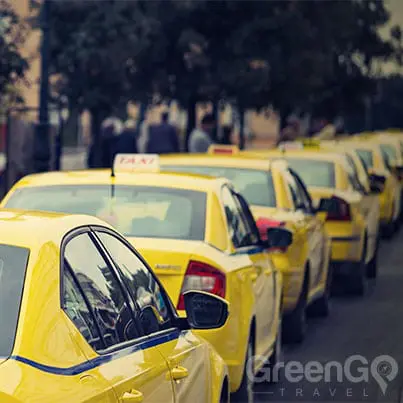 Taxis are an efficient means of exploring Quito, and they are very affordable too.
The general price will be $1.50-3 for short trips and $4-7 for longer trips.
The airport trip will cost you $20-25.
The minimum price during the day is $1.50, and 2.00 at night, despite what the taximeter reads.
However, it is important to follow these safety tips to reach the destination safely and to be aware of scams.
There are tons of cabs, but not all of them are legitimate.
If you don't use this advice, you may find yourself in a taxi that will up-charge the rate significantly, or worse an unsafe driver with bad intentions.
Here are some tips to make sure you get into a secure taxi:
The first step is finding a properly licensed taxi. Licensed cabs have their taxi registration number in 5-inch lettering on the windshield or the door or a 4 digit sticker on the window. Check for a license plate in the front and back, and a company name on the side of the car.

Insist taxi drivers use the taxi meter, while is required by law during the day. ("por favor, usa el taximetro" in Spanish). If they resist, find another.

If you are in a restaurant, bar, or hotel, the staff will be happy to help hail a cab for you.

If you are alone at night, call a friend or pretend to be on the phone while in the taxi. Always a good safety tip in taxis

Write down the registration number and get a good look at the driver. Another great preventative measure.

Keep an eye on the taxi meter. If it magically jumps 50 cents in a few seconds, time to get out of the cab.
Use Caution If Walking at Night 
Walking around at night is always a risk when in Guayaquil. Your best bet is to Uber directly to the destination of interest, such as a hotel, and once finished head directly back to the Hotel or next safe area.  
Parts of Guayaquil can go from very safe to very dangerous in a short period, and unless you are familiar, your best bet is to stick to a safe itinerary. There are cases of visitors being threatened with knives and guns. If that happens, always hand over whatever you have. A best safety practice is to avoid joining stranger groups, getting in their car, or visiting their household.
Sexual Assault – Guayaquil Safety
During the nighttime, women should be extra cautious of their surroundings, avoid walking around at night and always keep their alcoholic beverages in hand to avoid spiking. Other Guayaquil safety best practices to avoid sexual assault include staying in large friends/family groups, not mingling with strangers, and taking Ubers everywhere.
Be Cautious of Ayahuasca 
Ayahuasca, a spiritual and hallucinogenic experience is currently a very appealing activity in Guayaquil and Ecuador in general. However, it is important to know the risks and beware of possible scams. Some characters may pose as spiritual Ayahuasca guides or Shamans, but in reality, are scammers that may take advantage of you in a vulnerable state and take your belongings. A top Guayaquil safety recommendation in this topic is to make sure that if you are going to do this, the guide has credentials and many recommendations from other guests.
---