Galapagos Islands by Region – North, South, East, West
What is the difference between the islands? Is there a "best" Galapagos island or region to explore? Should I visit the Eastern or Western Islands? The truth is, the answers to these questions will differ for every individual. Your answer ultimately comes down to what is important to you. The factors that come into consideration include: The wildlife, the snorkeling opportunities, the hikes, the cruises, the duration of stay, and the visit points. So to make it easier for you, we are going to break down the regions of the Galapagos. Within, find short descriptions of what the Islands have to offer. To better understand, open our handy map of the Galapagos Islands. As you read through, explore the many visit points on each island and then you will get an idea of what you are looking for.
South & East – Galapagos Islands by Region 
The Eastern and Southern islands include Espanola, Floreana, and San Cristobal. These islands are the oldest of the archipelago. Millions of years of geological activity of these islands have led to fascinating landscapes and unique species that have evolved for just as much time in total isolation. The reason you one might want to choose these islands within your itinerary is the fact that they have some of the most amazing snorkel sites, and massive wildlife colonies one might find in a national geographic documentary.
Espanola
One of the oldest islands in the Archipelago, Espanola is a fantastic Island that for the most part is comprised of flat surfaces that attribute to its picturesque landscapes. Its white-sand beaches and rocky sites provide a home to the waved albatross, the only Galapagos island which houses this unique creature. During the Suarez point trek, witness bountiful wildlife full of marine iguanas with turquoise and red coloration during the breeding season, along with a magnificent marine geyser that explodes water rapidly into the air. In Gardner Bay, snorkel with sea lions, eels, sea stars and colorful fish.
Floreana
World-renowned for having some of the best snorkeling on the planet and possibly the best of the Galapagos, Floreana is a fascinating island of over 1.5 million years of age. Floreano is also famous for post office bay, a historical site where whalers placed their mail in a large barrel for other sailors to deliver, a practice that still continues with tourists until this day! Other visit points include La Loberia, a white sand beach and a small bay named after the great number of Sea lions found in the area. You'll also see marine iguanas sunbathing in the rocks & sea turtles in the rocky reefs of the bay.
San Cristobal
One of the most exciting islands to visit in the Galapagos, San Cristobal contains a tremendous amount of visitor points full of wildlife. One of the most incredible geological formations is found off the shores, Kicker rock. This is a massive eroded lava cone jutting 500 feet out of the water. You can swim through it and snorkel with the likes of hammerhead sharks, sea turtles, rays, and vividly colored fish. Other amazing excursions include highland visits to see the Giant Galapagos Tortoise, with beautiful beach visits to see sea lions and marine iguanas that are the only guests, and a visit to the Galapagos interpretation center which is displays the ongoing efforts of Galapagos conservation and affords guests a glimpse of the tortoise breeding program.
---
Sign up for Our Newsletter
Exclusive access for savings up to 50%, eligible for subscribed members via email only.
Signup for Galapagos News, Offers & Discounts
---
West – Galapagos Islands by Region 
The programs running to the North and West take visitors to the younger, pristine islands full of endemic wildlife. This area is highly requested due to the bountiful marine life, including the largest colony of tropical penguins in the Galapago. Additionally, there is exceptional whale watching, along with plenty of spots to see dolphins and sharks. Additionally, this area of the Galapagos has the Sierra Negra volcano, the only volcano permitted for trekking by the Galapagos national park. Many enjoy routes throughout these areas for the remoteness, isolation, and all the hidden gems to explore.
Isabela Island
This is the archipelagos largest island, with 5 young volcanoes creating a unique sea horse formation. This island has numerous appealing visitor points and attractions, including the largest marine iguana colony, a giant tortoise breeding center, treks across fresh lava flows, pristine snorkel sites, and plenty of areas to witness Flamingos, penguins, whales, sharks, sea turtles, and more.
Fernandina Island
The youngest of the Galapagos Islands, highly coveted for the snorkeling spot Punta Espinosa. Some of the unique creatures to witness on this island include marine iguanas, mockingbirds, and waved albatrosses flightless cormorants, and sea lions. This island also contains a colony of hundreds of marine iguanas, along with a large sea lion nursery where you can see cute sea lion pups.
North – Galapagos Islands by Region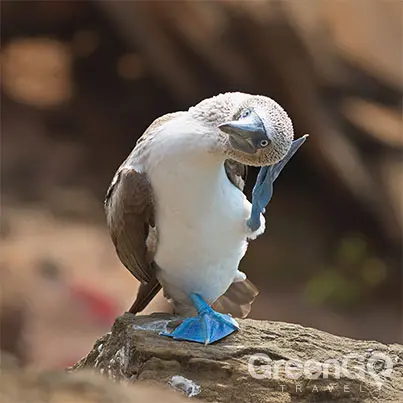 An overnight trip from the central or eastern islands takes you to the Northern region of the Galapagos Islands. Here you will find a frenzy of wildlife and marine species along with breathtaking landscapes and geological formations. Of the 15 Galapagos species that most visitors desire, you can find 6 of them all in one visit point including Galapagos sea lions, Galapagos fur seals, Nazca boobies, frigatebirds (great), the red-footed booby, and marine iguanas! Additionally, this region contains fabulous landscapes, so make sure to always have your camera ready for the unexpected.
Genovesa
A true bird paradise out of Jurassic Park, featuring out of this world visitor points. This island is famous for having swarms of thousands of petrels flying overhead. Additionally, see tropic kingbirds, magnificent frigatebirds, all three species of boobies, Galapagos hawks, and owls, all of which you can see in one visitor point. The scenery of this island is magnificent, providing some of the best landscape shots of the Galapagos.
Marchena Island
Meija point of Marchena island is considered one of the top snorkel spots of the Galapagos islands, affording visitors views of schools of rays, a myriad of tropical & coral fish, Morden & Garden Eels, Sea turtles, Galapagos & Hammerhead Sharks among much more.
Santiago Island
Long used by Buccaneers and whalers as a source of water, wood & giant tortoises as food, Santiago is an exceptional island for witnessing fascinating black lava formations, incredible vistas from panoramic cliffs, marine turtle nesting sites. Additionally, Santiago has a high number of bird species, including visitor points with the famous blue-footed booby where you may witness the unique courtship ritual.
Central – Galapagos Islands by Region 
The central region of the Galapagos islands is famous for the magnificent highland tours available. These areas have a completely different landscape than the lower region, and also contain a huge quantity of Galapagos tortoises. Additionally, explore pristine white sand beaches, some of the most beautiful in the world. This region also includes fascinating explorable lava tunnels, with a unique flashlight tour. Another highlight is the Charles Darwin research center. Learn about the breeding tortoise program, and check out baby tortoises that are in preparation for release. Along with other islands, you will have bountiful wildlife viewing opportunities.
Santa Cruise 
Santa Cruz is the primary island of the central region. It's the second-largest island with the most populous city of the Galapagos, Puerto Ayora. This island is the only with the only island with six different vegetation zones. This affords a home to a huge number of Galapagos species. Some of the famous ones include marine iguanas, sea lions, flamingos, sea turtles, Galapagos tortoises. For the birds, you can see Nazca and blue-footed boobies, the Galapagos Hawk, and more. While snorkeling, you have plenty of opportunities to see a wide arrow of marine species. These include hammerhead sharks, white-tipped reef sharks, rays, green sea turtles, sea lions, and plenty of tropical fish. Trips to Bachas Beach and Tortuga bay provide wonderful opportunities for spotting breeding sea turtles on the beach.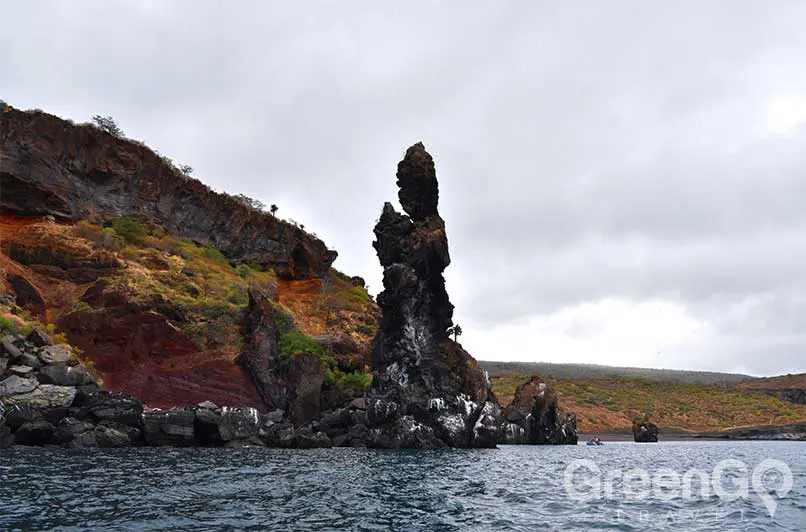 Short Duration Cruises Itineraries
The great majority of cruises offer at minimum two short-duration routes of four or five days. There are exceptions, but most cruises spend the majority of time in the Eastern Islands.  These islands are closer together, maximizing the excursion stops during your shorter stay. Short duration cruises are perfect to get a sample of what the Galagos islands have to offer. We guarantee that you witness a handful of spectacles of nature that will last with you. GreenGo travel typically recommends at least five days to visitors. We encourage visitors to keep in mind two of the days include your boarding and departure. This typically involves getting settled into your cabins. Additionally, your final day is often a half-day ending in the early afternoon. Have a look at our best 2023 Galapagos cruises, to easily get started with a short cruise duration.
Itineraries and Routes of Long Duration Cruises 
These long routes are all-encompassing six to eight-day itineraries. If that isn't enough, there are also 15-day options to get the whole Galapagos picture. The six to eight-day itineraries typically spend a lot of time exploring the western islands, especially Isabela. However, there are numerous options that take you all throughout the islands. The wonderful part about the long duration cruises is that they stop less. Additionally, they travel to more remote areas with many hidden gems. This travel option maximizes your time adventuring the islands, ensuring that you have many full days of exploration without interruption.
---
Ready to get started with your Ecuador & Galapagos Adventure?
Reach a Galapagos Expert, Free Quote, Commitment Free!
---
The Best Galapagos Search Engine in the Market!



Tailor & narrow your Galapagos Cruise options – to your liking & specific requests. With over 10 filters, & more being added monthly. Search for your Ecuador & Galapagos dream tour today!
Find Offers & Availability Now!
---