Galapagos Cell Phone Coverage – A Traveler's Guide
Coverage, guidelines and tips. Know what to expect when you reach the Galapagos
Selfies with giant tortoises, marine iguanas and blue-footed boobies in the Galapagos are definitely Instagram-worthy. Besides plastering social media with mind-blowing photos of the islands, sometimes you simply need to be in contact with the outside world. This is a guide to Galapagos cell phone coverage
So what's the Galapagos cell phone coverage like throughout the archipelago?
Galapagos cell phone coverage can be spotty. Generally, the populated areas have decent coverage, but the uninhabited islands and open ocean are typically out of range. In this article, I'll outline what to expect, and what options you have.
What Kind of Coverage to Expect
traveler looking for signal
The Galapagos isn't very developed, which is really a good thing. You won't be snapping pics of endemic critically endangered species in their natural habitat with a cell tower backdrop.
It also has a low population of around 25,000 people. Most of the people that live here are concentrated in only a few locations: Santa Cruz (around Puerto Ayora especially),  San Cristóbal, Baltra Island, and Isabela Island around Puerto Villamil.
There are a few other pockets outside of those areas that will have some reception, but don't hold your breath. If you're totally cellphone dependent, then you might struggle on this vacation. That is, until you realize how cool the Galapagos islands really are. In all honesty, you're probably going to prefer being able to block out the outside world and just enjoy the moment.
Roaming Data – Galapagos cell phone coverage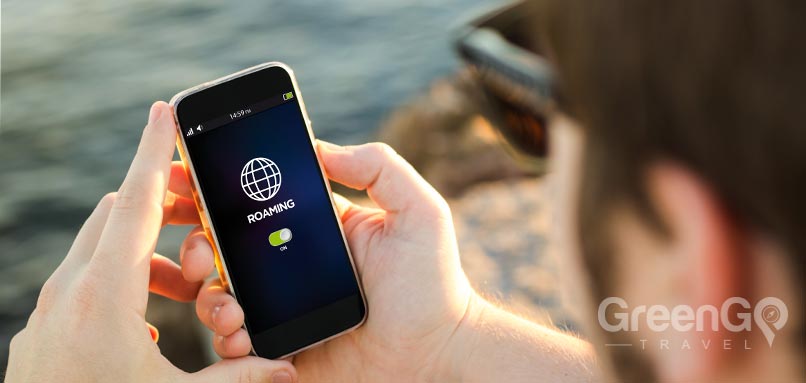 roaming with mobile
This is a possible option. There are 2G, 3G and 4G networks on the islands. This is one where you need to do your own homework, though.
Roaming charges can be absurd based on who your provider. Sometimes a 2-week trip out of the country can cost you hundreds. Check with your provider to see what their rates are and if you're ok with them. Make sure you know what the rates for data are, too.  AT&T has the option to buy an international pass costing $10.00 dollars per day per line.
Local Sim Chips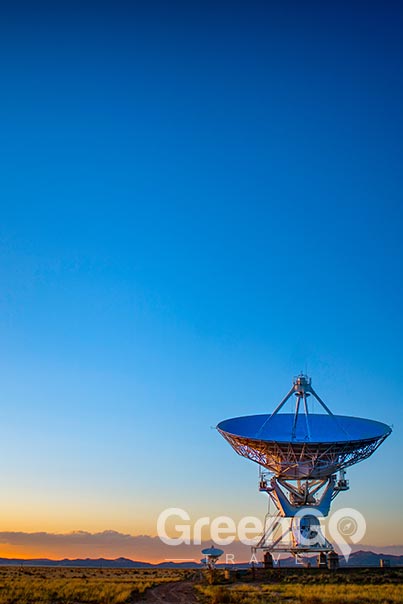 carrier broadcast
If your phone is unlocked (or if you can get it unlocked) it might be worthwhile to pick up a local sim card. Mobile rates are pretty reasonable in Ecuador, so this can save you a few bucks.  Google "your provider + unlocking phone" and you'll get full instructions.
There are three main providers in the Galapagos. OK, maybe more like two and a half. Movistar and Claro have good coverage (relatively speaking) and CNT has a very small amount.
Although things are always changing around here, the general rule of thumb for cell phone coverage is that Claro has great coverage throughout the mountains and Movistar is great on the coast. That said, they're putting up new towers all the time so I don't think that division is nearly as distinct as it used to be.
CNT can be hit or miss. Where I live in Ecuador, CNT has the best coverage, but this is an unusual little pocket. Usually, you won't have much cause for complaint with either Movistar or Claro anywhere in the country, and I'd lean slightly towards Claro.
Getting a sim card is pretty straightforward here. You can pick one up in any major city – Quito, Cuenca, Guyaquil, Manta, etc. I tell most people to just grab one at the Quito airport, but normally you can just look around for a mall and visit a kiosk. You can typically get one for around $5, and it will often include some prepay credit.
Prepay is probably the most common and hassle-free approach. You can get a refill (usually something like $3 or $5 worth) at almost any pharmacy and a few tiendas (little shops). This nice thing about the prepaid route is that you won't get any surprises. For most of the carriers, you can dial *136# and it'll send you a message with how much credit you have left.
Pro tip: test your phone out once the chip is installed. It's a pain to go back to fix it if the person at the kiosk set it up wrong.
The Burner Phone – Galapagos cell phone coverage
disposable phones
This is always a viable approach. The cheapest phones here run you about $30-40, so if you only need an emergency line then this is an option. I wouldn't necessarily call this economical, though.
All you'll be able to do with one of these phones is text and call. No internet, no email, but you will be able to play the classic version of Snake and a few other golden oldies 🙂
If you're going on a Galapagos cruise, you probably won't even need the burner phone. There will be an emergency contact phone on board, and the tour guides will give you that information before boarding. Just ask in advance to make sure if this is something that's important to you.
Overall, your best bet is usually to use an unlocked phone with an Ecuadorian chip. That's generally the cheapest approach unless you have a really good roaming plan.
If you want a handy way of checking cell phone coverage around the world as you go on these awesome adventures, take a look at OpenSignal in the PlayStore. You can use their map to see markers of what kind of cell coverage people are getting all over, even in these remote places like the Galapagos Islands. It also shows you what kinds of networks are available, as well as who the providers are.
Really, though, you'll want to spend as much time as possible not tied to your phone. Whether you're scuba diving or snorkeling, hiking around the beaches or on one of the many active volcanoes, or enjoying a cruise on the ocean, it's great to be able to get away from electronics and enjoy nature!
Do you have more questions about your trip to the Galapagos Islands?
Our trip advisors are here to help!
We have the fastest & most efficient service in the market! Our travel planing services are free, with no payment or commitment involved.

Speak with a trip advisor today
Your dream holiday is a click away!
---