Floreana Island – Galapagos
Galapagos Visitor Sites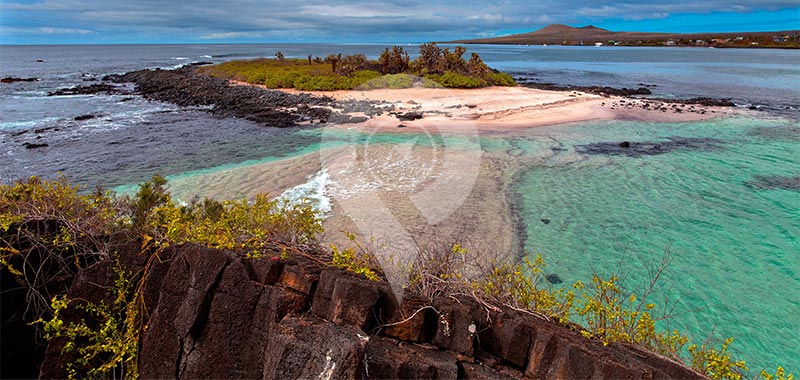 Floreana Island Highlights
Floreana has played a significant roll in the Galapagos History over the years, this is the island where a wooden barrel was placed in a bay to be used as a posting service & famously named after it (Post Office Bay), with a supply of fresh water it was a common stop for whalers, & many years later the self proclaimed Baroness would reach Floreana with her companions only to unravel a series of strange events. Located in the south part of the archipelago, Floreana's main attractions are one of the best snorkeling sites (Devil's Crown), Cormorant Point – an olivine sandy beach with a trail leading to another back beach, & a brackish lagoon found midway where Galapagos Flamingos can be observed. Floreana carries great diversity in plants & rich in wildlife, Shorebirds, large-billed Flycatchers, green turtle among others.
More Information: Floreana Island – Wikipedia
---
Islands Overview:
Location:
Southern Galapagos
Extent of Island:
173 sq Kilometers / 107 sq Miles
Highest Point:
640 Meters / 2100 Feet
Highlights:
Historical Island, Great Snorkeling, Flamingos, White Sand Beaches
---
*Visit point inclusion is subject to cruise programs and logistics. These are regulated by the galapagos national park.