Otavalo Highlights 1/3
The Otavalo Market
A handicraft paradise, perfect for shopping and taking some souvenirs back home for relatives and friends, here you will find a big variety of hand knitted clothes, tagua nut jewelry, musical instruments, colorful tapestries, local paintings, panama hats & a lot more. Bargaining is part of the fun in the market, but it's important to bear in mind that most advertized products are handmade – some of them being very time consuming to elaborate. Saturday runs the biggest market of the week, but plenty of goods are available in the main square and surrounding local shops throughout the week.
Otavalo Highlights 2/3
Culture
Otavaleños are full of tradition and remain true to their roots to this very day, you will be pleasantly surprised when you reach Otavalo and notice the distinctive clothing for men, women, and even children. Women wear distinctive embroidered blouses with many strings of gold beads in their necks; men wear white trousers and the famous dark ponchos. Other than their clothing otavalenos are also known for their music which plays an important role in the famous indigenous festival (Inti Raymi).
Otavalo Highlights 3/3
Lagoons & Waterfalls
Lagoons and waterfalls are part of the attractions Otavalo has to offer, found on the outskirts of the town near the valley of slopes and volcanoes, stunning landscapes worth visiting. Both Cuicocha & Mojanda are perfect for mild walks in the surroundings and to enjoy the amazing landscape they offer.
Otavalo Program 2019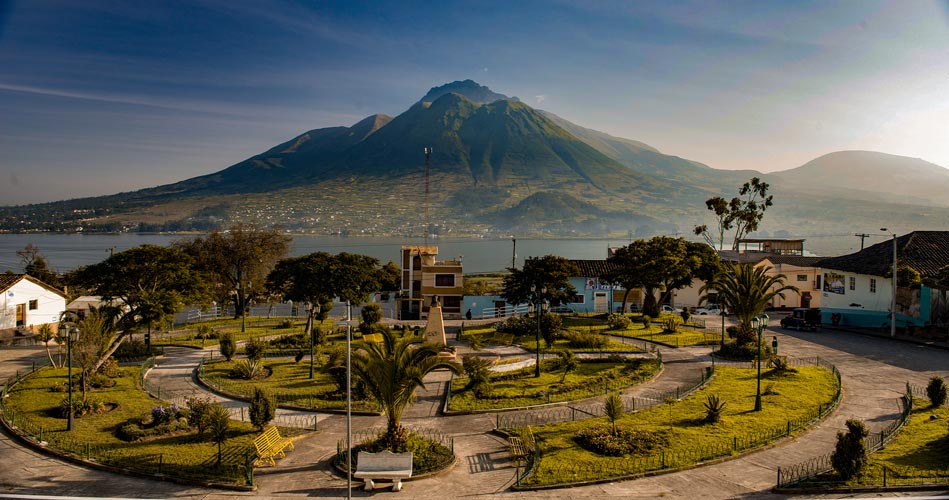 | | |
| --- | --- |
| Pickup: | Hotel pickup with approximately 2 hour drive. |
| Cayambe: | Optional stop at Cayambe to taste a local delicacy (cheese & biscuits). |
| Market: | Free time to browse the market, an average of 1 hour to shop. |
| Lunch: | Your guide will recommend a good restaurant in the surroundings. |
| Waterfall: | A mild 15 minute walk to reach the beautiful peguche waterfall. |
| Locals: | Visit local family shops to observe weaving & musical instruments. |
| *Optional: | Saquisili market: known for leather goods. |
| Dropoff: | Tour ends, your guide will drive drop you off in your hotel at approx 6pm. |
Available 08:00 to 18:00 any day of the week. (Saturday Recommended!).*Optional activities are time & weather dependent.

Bookings are not processed on weekends. We require at least 4 days notice to properly set up day tours. Please keep this in mind before placing your reservation.