Aremarkable lodge with all the right ingredients, La Selva Eco Lodge is the pinnacle of comfort in Ecuadorian primary rainforest, providing guests with the perfect blend of adventure and comfort. Found in the depths of two remarkable reserves (Cuyabeno Reserve and the Yasuni Park), La Selva Eco Lodge features an astonishing amount of wildlife and bird life deep in the wilderness of the amazon. In addition to its privileged location, La Selva Eco Lodge has gone into great detail with efforts of building a sustainable resort that was fully remolded and completed by 2012. Stylish bamboo bungalows – some furnished with jacuzzi's, scenic windows, outstanding facilities overlooking Garzacocha Lake, an array of Spa services and attentive staff will all play their role to make you feel at home in the midst of a rainforest paradise.
La Selva Eco Lodge Galleries
La Selva Eco Lodge Details
Lodge comfort: Luxury
Capacity: 42 guests
Guidance: English & spanish
Location: Garzacocha lagoon
Park-reserve: Yasuni
Community visit: None
Lodge immersion: Primary rainforest
Transport methods: Commercial plane or bus
Rooms: 18 suites
Rooms type: 3 family, 12 superior, 3 suites
Rooming: Private suites
Sharing: Not available
Rubber boots: Provided
Mosquito net: Provided
Rain ponchos: Provided
Toiletries: Provided
Private bathrooms
Private porches
Hot showers
Ceiling fans
Towels
Jacuzzi's*
Rainforest shower
Lounge areas
Electricity in rooms
Power outlet in rooms
Electricity in social areas
Water, coffee & tea area
Yoga retreat
Massage center
Catered meals
Bar
BUS (Quito – Coca – Quito)
Bus terminal: Quitumbe (south)
Travel time: Approximately 8 hours
Bus frequency: Every 2 to 3 hours
Bus fare: Approximately $10 per person
Pick up time: Approx 10:00 am
Luggage restriction: None
Pick up point: Coca airport
FLIGHT (Quito – Coca – Quito)
Departs from: Quito only
Flight time: 40 minutes
Commercial airlines: Tame-aerogal
Ticket fare: $176 (subject to change)
Departure time: Aprox 10:00am (subject to change)
Luggage restriction: 20 kilos – 44 pounds
Pick up point: Airport upon arrival
La Selva Eco Lodge Features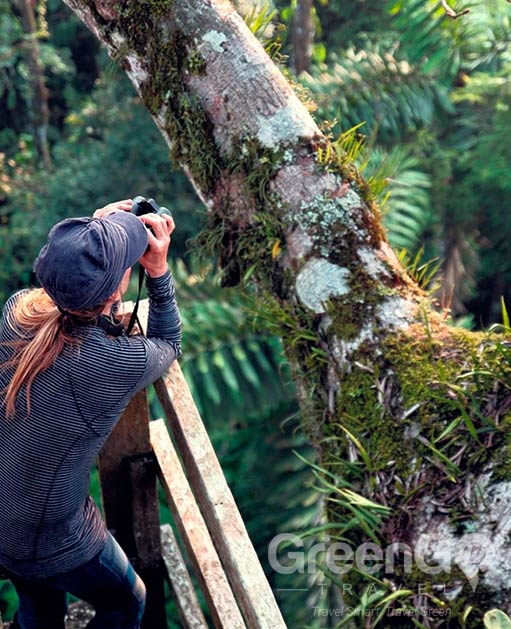 Bird watching in observation tower

Jungle Expeditions

One walk through the virgin forests and you'll already appreciate the Giant Kapok Tree (Ceiba Pentandra) and the Strangler Fig Tree (Ficus sp), among the most representatives, along with some other plants and animal species that can be seen.
Night Excursions
Hikes and canoe rides allow guests to hear the nocturnal sounds and to look for fishing bats, nightjars, some insects and possibly to get a glimpse of the caimans. Walking excursions give us the chance to encounter nocturnal creatures such as: Tarantulas, Whip-scorpions, toads and frogs, and possibly snakes.
Yoga Retreat & Massages
New at La Selva is the Yoga Retreats. The certified yoga instructor will lead you on a peaceful journey while at the same time rejuvenating your body and soul. Inspired by the natural beauty and essence of the Amazon, indulge yourself with the innovative and traditional crafted treatments provided by the highly certified massage therapist.
Observation Tower
The tower offers great views of 35 meters overlooking the beautiful canopy of the surrounding rainforest. Offering breath taking views of the wilderness that surrounds the lodge, here you'll see and hear many different species of birds, insects, and monkeys, as well as different types of flowers.
La Selva Eco Lodge Itineraries 2018
Arriving
You will be met by a La Selva representative in the National Terminal of Quito's airport to assist you and give you a short briefing about the journey.
After a 30 minute flight to Puerto Francisco de Orellana, known as "El Coca", we will transfer you to the dock to board the motorized canoe that will take us to La Selva on the Napo River. Your luggage will be handled by our representatives. A boxed lunch and fresh water bottles will be provided.
A relaxing journey of approximately two and a half hours will be the beginning of experiencing the tropical rainforest.
Itineraries
Itineraries depend on weather and natural conditions. The first day, after receiving your accommodations, you will have an introductory briefing and a short activity to introduce you into the rainforest beauty.
For the rest of the days at La Selva, activities will be designed in accordance to the number of groups at the lodge, weather, facilities, logistics and specific season of the year. We offer a certain number of activities that will be provided in different schedules for each group.
Activities
INTRODUCTORY RAINFOREST BRIEFING: Important introductory explanation before "getting into" the forest held by one of our Naturalist Guides.
MATAPALO TRAIL: This trail was named after the Spanish name of the famous Strangler fig (Ficus Aurea) one of many remarkable trees that you will find during this short introductory walk, where your native and naturalist guides will start to share with you part of their knowledge about flora and fauna of the tropical rain forest.
NIGHT WALK: A flashlight and a camera will be the only things you will need to enjoy all of the insects, amphibians, reptiles, birds and mammals that you might see during an hour walk in the darkness of the forest.
NIGHT CANOE RIDE IN GARZACOCHA LAGOON: With the help of a spotlight, your guides will take you in a paddle canoe around the lagoon looking for caimans, boas, bats, owls, night mammals and more nocturnal wildlife. If the sky is clear, you might have the chance to do some star gazing.
DAY CANOE RIDE IN GARZACOCHA LAGOON: A 1 1/2 to 2 hour canoe ride will let you observe the biodiversity around the Garzacocha lagoon, where the famous Hoatzin Stinkbird can be seen as well as some fish, wet and beautiful trees that grow inside the black waters system and good chances to see monkeys.
CHAGUAMANGO TRAIL: Trail begins at the lodge and finishes at the edge of the lake. At the end of the walk head back to the lodge by canoe. If lucky, you might see big troops of squirrel monkeys approaching the water, allowing you to take great photos of wildlife.
CHARAPA TRAIL: It's a wonderful loop that begins with a walk, returning to the lodge by canoe. Along the way we will try to sight different groups of mammals, monkeys and birds that in the afternoon hours get close to the lake shore to look for food. Apart from a clear afternoon, you can also enjoy a beautiful sunset from the canoe.
OBSERVATION TOWER: A 20 minute walk will lead you to the tower. This construction will allow us to be 120 feet above the forest floor to enjoy the canopy of the tropical rain forest. Observing with a telescope will enable us to see birds from the canopy, and maybe even monkeys or sloths. On the way back we will hike for about 2 hours. Our native guide will show some of the medicinal plants that natives still use and the naturalist will provide information about the ecology and natural history as well.
PARROT CLAY LICK: Visit the most biologically diverse spot on Earth, the Yasuni National Park. A 20 minute canoe ride plus a 15 minute walk will bring you back to the Napo River. A motorized canoe ride lasting 10 minutes will let you enjoy one of the most amazing displays of the wild world. Hundreds of parrots and parakeets will approach the treetops and later come down to a clay bank to eat the soil rich in minerals. It is essential to have binoculars to enjoy the experience. Once you identify the different species of parrots and parakeets, your naturalist guide will provide a lot of interesting information about the behavior of these spectacular birds. The motorized canoe ride will continue for approximately 30 more minutes of birdwatching along the river banks. After a wonderful morning full of parrots, parakeets and other birds, now enjoy a unique cultural activity.
CULTURAL ACTIVITY. An Amazonian Kichwa family will receive you in their home. Visit their garden called a "chacra", followed by a visit in their house to show you a part of the Amazonia that you will not find on the maps or in a book: the Amazon people. A motorized canoe ride, walk and a paddle canoe ride will bring you back to the lodge.
FISHING: Now that you have enchanting photos for your album, the adventure continues with fishing for Pirhanas in the Garzacocha Lake! Fishing lines will be provided by your native guide to let you catch your own piranha. Depending on the size of the fish usually they are released back into the water. If it is big enough you can give it to our gourmet chef and enjoy a tasty fish dinner. The fish is much more delicious when you catch it yourself!
SACHA HUGRA TRAIL – 5 Days Only: A unique experience – walk through an amazing section of primary forest for about 4 to 5 hours. You might have the chance to find the biggest mammals of the rain forest. A healthy rainforest makes you feel the energy of nature like no other place on the planet. The biggest and probably oldest threes of our resources can be found here, be amazed with their size and beauty. For some of our guest this walk can be found difficult. We do offer them the opportunity to enjoy of a portion of it instead of all of it, depending on their physical condition.
LEONCILLO-LAGOON – 5 Days Only: A two hour canoe ride around Garzacocha Lagoon is where you will see birds and maybe a huge troop of the nomads of the forest. Disembark on one of the sides of the lagoon and after a 5 minute walk try to spot the leoncillo, the smallest monkey in the world. The pygmy marmoset is one of the most exotic species of primates of Amazonia and with some luck you will also see it here at La Selva.
Every day you will have a briefing about next day activities.
Meals
SNACK FESTIVAL: At the bar enjoy your favorite beer or cocktail after an afternoon excursion accompanied by the prepared snacks.
BREAKFAST: Wake up call and breakfast according to activities.
LUNCH: 12:30 p.m.
DINNER: 7:30 p.m.
Additional Information
SPECIFIC TOPIC TALKS: One of the Naturalists will hold an optional activity to talk about a specific topic of the rainforest.
DEPARTURE BRIEFING: Just before dinner on the previous night's departure, La Selva's Manager will provide all the necessary information needed prior to departure of Coca and flight back to Quito.
La Selva Eco Lodge Rates 2018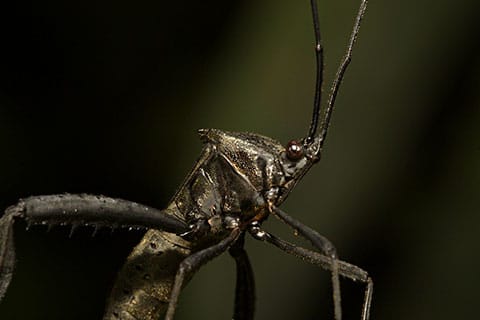 4 days – 3 nights
4 Day Itinerary - Primary Rainforest
$1215
superior, scenic & family suites
BOOK NOW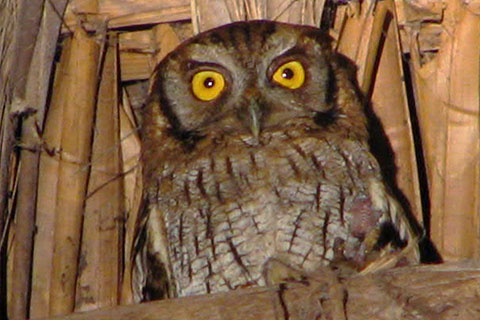 5 days – 4 nights
5 Days Itinerary - Primary Rainforest
$1510
superior, scenic & family suites
BOOK NOW
* To view available deals for this & other tours, check our offers
HERE
* Prices are per person, and subject to change without prior notice
* All prices are in USD
OTHER RATES, T&C, NOTICES
| Tour | Length | Guest | Accommodation | Suite | Rate | |
| --- | --- | --- | --- | --- | --- | --- |
| Additional Night | 1 day – 0 nights | 2 guest+ | all accommodation | all suites | $330 | BOOK NOW |
Inclusions & Exclusions
INCLUSIONS
 

 

Accommodation

 

All meals, snacks, water, coffee & tea

 

All activities as listed

 

Native & bilingual guide

 

Aquatic transportation

 

Use of lodge facilities
EXCLUSIONS
 

 

Yasuni parrot lick fee

 

Round bus (Quito-Coca-Quito), transport (landair)

 

Bar consumptions

 

Private guide

 

Personal expenses, travel insurance, souvenirs, tipping (guide & staff)

 

Transfer (hotel-airport-hotel)
Itineraries subject to change without prior notice
Non operational days with surcharge: Tue, Thu
Bar Consumptions: Cash & credit card
Departures are not available on sundays
Inquire non operational transport surcharge
Inquire for bilingual birdwatching guide
Inquire for private bilingual guide
Departures: Mon, Wed, Fri, Sat
Information verified by the lodge operator
All Rates are per person in US$ dollars
Last revision: 20-December-2016
Single supplement: 30%
Children Allowed: Yes
Children Minimum Age: None
Considered Child: Under the age of 12
Child Discount: 30% for lodge
Terms & Conditions
The above Terms & Conditions/Policies do not represent to a full extent all the terms & conditions by the Lodge, the most important and relevant clauses have been listed as a guideline, and are enforced by the tour operator to GreenGo Travel as your acting travel agent and subsequently to the end customer. In cases such as the initial percentage of payment required, the amount of days prior to cover the final balance & cancellation fees will be subject to our terms and conditions. A higher/lower initial payment, and additional time may be required to process your reservation.