A tour packed with adventure and excitement; Peru Short Inca Trail takes you through 16 km of flora, indigenous ancient paths, and unique fauna. Experience unique destinies, Winay Wayna ruins and the majesty of Machu Picchu at sunrise!. The most time efficient trip to experience the best of Peru in a tour that features culture, nature, and Machu Picchu! Ideal for travelers that are time restricted or looking to avoid long physical demanding tours. Get to experience beautiful waterfalls, archeological sites, an incredible amount of birds, abundant flora and fauna and cloud forests all the while approaching your final destination; Machu Picchu! A hike that will take between 6 to 7 hours, from where you get to experience your first glimpse of Machu Picchu from Inti Punku (the Sun Gate) known as the hidden capital of the Incas. It goes without saying you will be delighted with the beauty of the Vilcanota mountain range.
Short Inca Trail Gallery
Short Inca Trail Tour Features
Dating back to the 12th century the Inca empire is a remarkable place to behold. Nowadays declared a World Heritage site, Cusco garners millions of visitors a year that showcase ancient ruins that to this day still stand. Beautiful highlands, landscapes, wildlife and walking among ancient paths are all part of Cusco's bewildering charm.
Also known as "forever young" in Quechua, Wiñay Wayna is an imposing Inca ruin protruding from a sheer hillside surmounting the Urubamba river. The impressive complex which once housed locals that built numerous agricultural terraces all connected by a staircase and fountain structures.
The sun gate (Inti Punku) offers no less than an impressive view of Machu Picchu and its beautiful surroundings. The Inca trail connected to Macchu Picchu with approximately a mile away, an archeological site considered a must see for everyone that visits Cusco.
Built around the 1450, Machu Picchu is a World wonder cultural site that remains relatively true to its origins, restoration work continues to this day providing visitors with a clear idea of the original site structures. An impressive Inca site located 2,430 meters above sea level, following the classical building practices with polished dry-stone walls. Three of its primary structures Inti Watana – The Temple of the Sun, and the room of the Three Windows are all within the confinement of the Sacred District, named by archeologists.
Short Inca Trail Itineraries 2018
Day 1
Cusco Arrival – Afternoon City Tour
Your tour starts with a morning flight to Cusco; you will be greeted upon arrival and transferred to your hotel to settle in. You will be picked up in the afternoon to start with your first scheduled activity, a city tour of Cusco. The city tour includes many significant sites of the area; The Cathedral, Tambomachay "Temple of the Water", Koricancha "Temple of the Sun" Qenqo and Sacsayhuaman. The afternoon tour lasts around 4 hours; you will spend the night at a local hotel or hostel (price dependent).

Day 2
Cusco – Wiñay Wayna

Your two-day Inca trail begins with a morning train from Cusco/Ollantaytambo heading towards km 104. This is where your trek sets departure; you will be able to appreciate striking views of the sacred valley along the way. Your journey continues by crossing over the Vilcanota River via a beautiful bridge to arrive at Chachabamba. This will be the first ruin on your trek. After leaving Chachabamba, the path scales towards a forest and much needed shade. You will reach a magnificent waterfall and closely followed by the majestic Inca site of Wiñay Wayna "forever young."
You will enjoy a hearty lunch at local restaurant, and after taking a short break your journey will continue to Inti Punku "The Sun Gate". This will be the first glimpse you can enjoy of Machu Picchu. Your day will conclude by heading back to the town of Aguas Calientes by bus; you will be returned to your hotel afterwards.


Day 3
Aguas Calientes – Machu Picchu

This is the day you've been waiting for! after a good breakfast you board the first bus heading up to Machu Picchu. A guided tour that takes you through the amazing architecture, beautiful surroundings and mysterious temples. Your local guide will explain the highly advanced culture of the Inca's, their sophisticated ideas and much more.
After having completed the official tour, you will have some spare time to explore things like the sanctuary on your own. Your day ends by being transferred back to Ollantaytambo; this will be your last night in Cusco.


Day 4
End of Tour – Return Flight

Your tour ends, after breakfast you can feel free to further explore your surroundings in Cusco prior to your return flight.

Short Inca Trail Rates 2018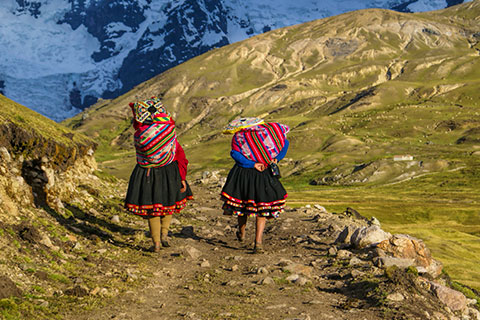 4 days – 3 nights
Short Inca Trail - Twofold Adventure
$1599
2 guest, 3 star hotels
$2289
2 guest, 4 star hotels
BOOK NOW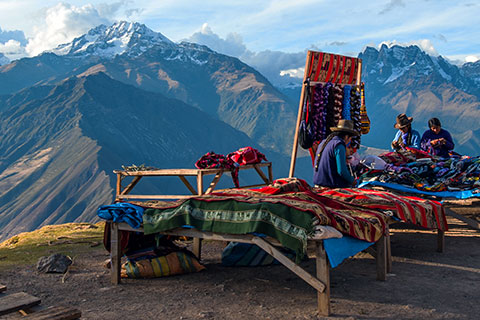 4 days – 3 nights
Short Inca Trail - Thrice Exploration
$1369
3 guest, 3 star hotels
$2109
3 guest, 4 star hotels
BOOK NOW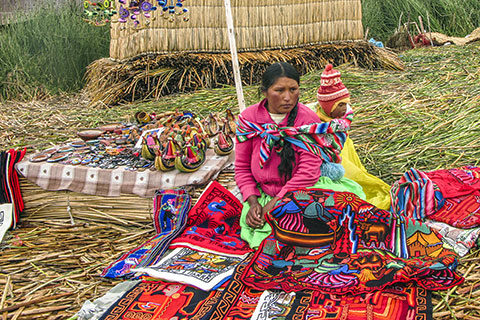 4 days – 3 nights
Short Inca Trail - Group Expedition
$1309
4+ guest, 3 star hotels
$1659
4+ guest, 4 star hotels
BOOK NOW
* To view available deals for this & other tours, check our offers
HERE
* Prices are per person, and subject to change without prior notice
* All prices are in USD
OTHER RATES, T&C, NOTICES
Inclusions & Exclusions
INCLUSIONS
 

 

Accommodation

 

Meals as listed

 

Activities as detailed

 

Certified bilingual guide

 

Personal porter (max 7kg per person)

 

Train Tickets
EXCLUSIONS
 

 

International & domestic flights

 

Meals not listed

 

Single supplement

 

Hiking & camping gear

 

Personal expenses & tipping

 

Travel insurance
Huaynapicchu permits: $68 per person
Rates are subject to change without prior notice
Itineraries may be altered by Peruvian authorities
Last information revision:

08-April-2015
[/tab]
The above Terms & Conditions/Policies do not represent to a full extent all the terms & conditions by the yacht, the most important and relevant clauses have been listed as a guideline, and are enforced by the boat operator to GreenGo Travel as your acting travel agent and subsequently to the end customer. In cases such as the initial percentage of payment required, and the amount of days prior to cover the final balance will be subject to our terms and conditions. A higher/lower initial payment, and additional time may be required to process your reservation.