Egas Port – Galapagos
Santiago Island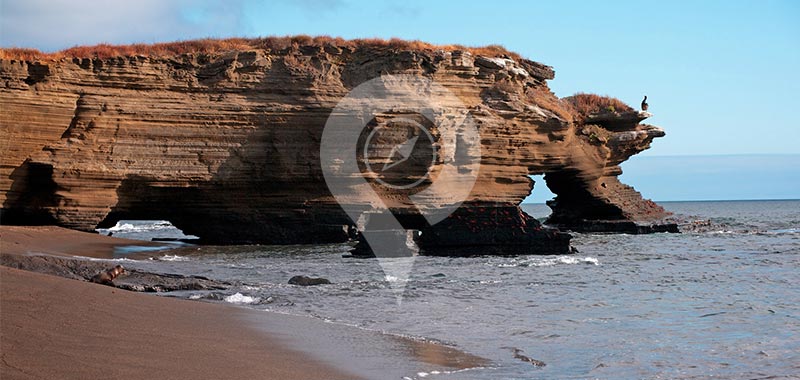 Explore more visit points for Santiago Island
Egas Port Highlights
Egas Port was named after the Entrepreneur Hector Egas that used the location to extract salt from its salt mines, it ultimately  failed because the price of salt in the continent was very cheap, and did not justify its exploitation in Galapagos. The visit point starts with  a wet landing in a black sand beach, following 1 out of the 2 trails leads along the coast to the shoreline fur seal grottoes. It is common to spot lava lizards & the majestic Galapagos Hawk.
---
| | |
| --- | --- |
| Main Features: | Saltwater Lagoon, Galapagos Hawks, Black Sand Beach |
| Interaction In Site: | Dinghy Ride, Snorkeling, Hiking |
| Type of Landing: | Wet Landing: Off a dhingy ride in Beach shore |
| Fitness: | Low/Medium |
---
*Visit point inclusion is subject to cruise programs and logistics. These are regulated by the galapagos national park.