Prince Philips Steps – Galapagos
Genovesa Island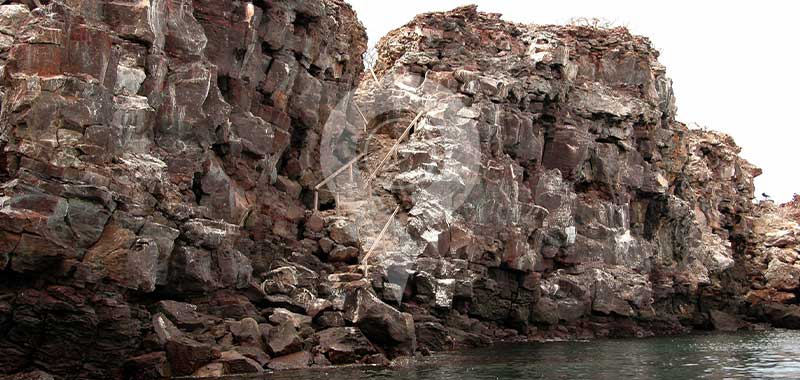 Explore more visit points for Genovesa Island
Prince Philips Steps Highlights
El Barranco, also known as Prince Philips Steps is a trail carved on volcanic rock that leads up to a cliff, with a trail of about 1.5 km in length it can be covered usual in about 2 hours. The cliff other then offering a scenic views also serves as a nesting site in the lava cavities for Petrels,  with an estimated of over 200.000 pairs of Galapagos Petrels, also present is the red footed booby, short eared owl among other.
---
| | |
| --- | --- |
| Main Features: | Galapagos Petrels, Red Footed Booby, Trail to a scenic cliff |
| Interaction In Site: | Hiking |
| Type of Landing: | Dry Landing: Off a dhingy ride into Bridge/rocks |
| Fitness: | Medium |
---
*Visit point inclusion is subject to cruise programs and logistics. These are regulated by the galapagos national park.