Espanola Island – Galapagos
Galapagos Visitor Sites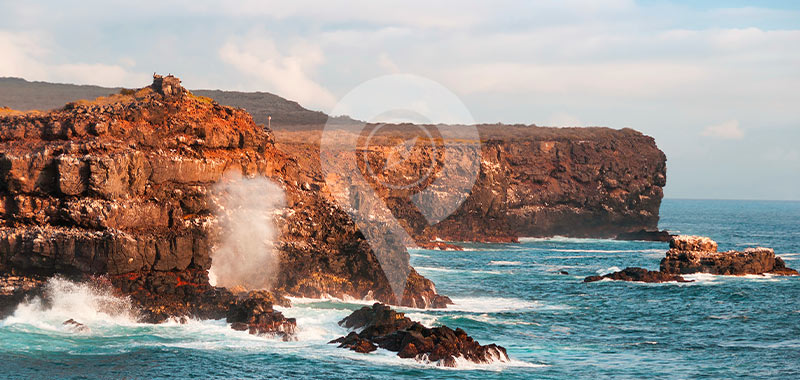 Espanola Island Highlights
Espanola Island is one of the oldest islands in the Archipelago, a fantastic Island that for the most part displays a flat surface that attributes to its picturesque scenarios. Its white sand beaches, the imposing and unique waved albatross along other tropical sea birds make of Espanola Island popular stop among cruises. the perfect visit for a variety of wildlife, good snorkeling and mild to extended walks in the islands trails.
---
Islands Overview:
Location:
South Eastern Galapagos
Extent of Island:
37 sq Kilometers / 23 sq Miles
Highest Point:
205.74 Meters / 675 Feet
Highlights:
Waved Albatross, Marine Iguanas, Blowhole in jagged cliff
---
*Visit point inclusion is subject to cruise programs and logistics. These are regulated by the galapagos national park.