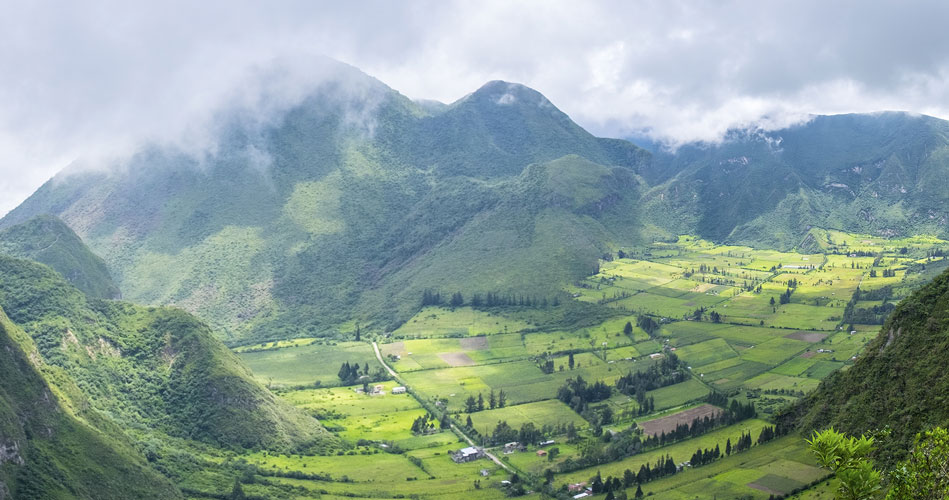 The Equator Highlights 1/3
Pululahua Crater
An impressive caldera now filled with great diversity and a small population, declared as a Geobotanical Reserve in 1966. With an altitude of 1800t to 3356 meters (5906 to 11011) feet, Pululahua stands true to its Quichua name meaning cloud of water. A rather consistent fog covering the caldera is one of the main attributes that nourishes the flora and fauna found in the caldera, home to a variety of orchids, mosses and lush tree vegetation.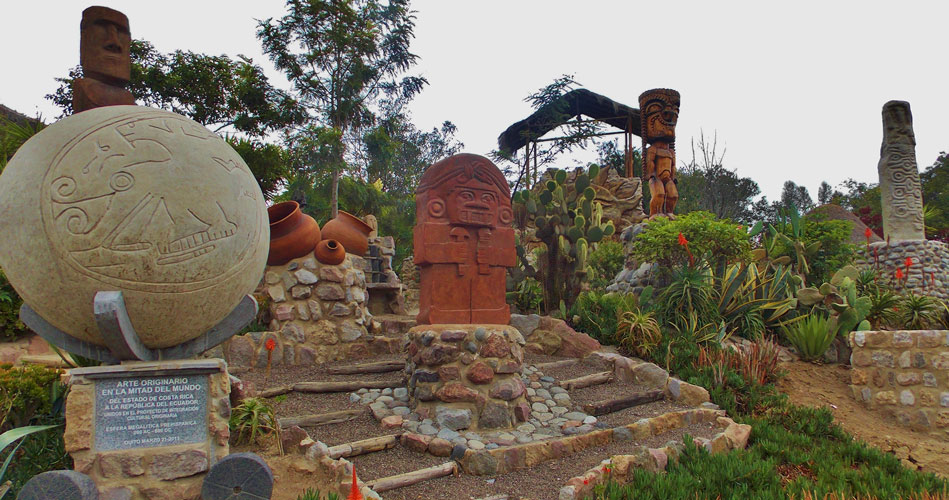 The Equator Highlights 2/3
Inti Nan Museum
Inti Nan museum, meaning the path of the sun, is a particularly interesting stop, guides will take you through a trail of historical artifacts and reenacting stages to narrate their use and meaning. Guests will also be involved in different activities that demonstrate quirks of gravitational force altering ones strength, a water drainage vortex spinning in different directions based on hemispheres location; among other activities that can only be carried out in the Equator.
The Equator Highlights 3/3
Official Monument
Usually referred to as la Mitad del Mundo, (the middle of the world) the official monument is the most prominent visit to your tour, a line dividing both north and south hemispheres allow you to set foot on both locations at once, a great stop for some memorable pictures of your visit to the Equator.