The Equator is that one stop you cant go by without if you ever stay in the main capital, not only will get the chance of taking some mandatory pictures at the monument, but participate in other attractions in the surroundings. A popular way of acclimatizing to the city, with an easy going tour that is only 30 minutes north of Quito.Activities will involve visiting the Official Monument, the Inti Nan Museum and the Pululahua Crater; all carrying their own distinctive attractions covered in a ½ day tour.
The Equator Day Tour Highlights:
The Equator tour is great for families or for travelers looking to fill in their day without much effort, short travel with mild walks to enjoy scenic landscapes at Pululahua, the famous official Equator Monument and the engaging visit at Inti Nan Museum. Don't forget to bring your passport if you want to have an official stamp of the Equator.
The Equator Gallery
Attractions, People & Surroundings
The Equator Highlights

Inti Nan museum statue

Pululahua Crater

An impressive caldera now filled with great diversity and a small population, declared as a Geobotanical Reserve in 1966. With an altitude of 1800t to 3356 meters (5906 to 11011) feet, Pululahua stands true to its Quichua name meaning cloud of water. A rather consistent fog covering the caldera is one of the main attributes that nourishes the flora and fauna found in the caldera, home to a variety of orchids, mosses and lush tree vegetation.
Inti Nan Museum
Inti Nan museum, meaning the path of the sun, is a particularly interesting stop, guides will take you through a trail of historical artifacts and reenacting stages to narrate their use and meaning. Guests will also be involved in different activities that demonstrate quirks of gravitational force altering ones strength, a water drainage vortex spinning in different directions based on hemispheres location; among other activities that can only be carried out in the Equator.
Official Monument

Usually referred to as la Mitad del Mundo, (the middle of the world) the official monument is the most prominent visit to your tour, a line dividing both north and south hemispheres allow you to set foot on both locations at once, a great stop for some memorable pictures of your visit to the Equator.
The Equator Half Day Program 2018
Pickup
A 30 minute ride from the new city, traffic dependent.
Pululahua

A visit to the Pululahua Caldera from a gorgeous view point.
Monument
Visit the official monument, perfect for picture opportunities.
Museum
An instructional visit to the Inti Nan Museum.
Dropoff
Tour ends, your guide will drive drop you off in your hotel.
Half day schedule: 9:00 to 13:00, or 14:00 to 18:00 any day of the week.

*Optional activity has a preferential rate for the full day!

Bookings are not processed over the weekend. We require at least 4 days notice to properly set up your tour. Please keep the aforementioned in mind before placing your reservation.
The Equator Rates 2018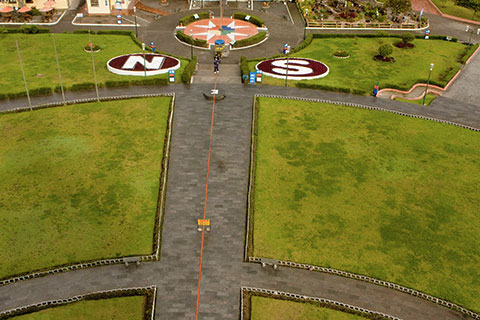 1 day – 0 nights
Equator 1/2 Day Tour - Nature & History - 4+ Guest
$40
private guide, vehicle or van
BOOK NOW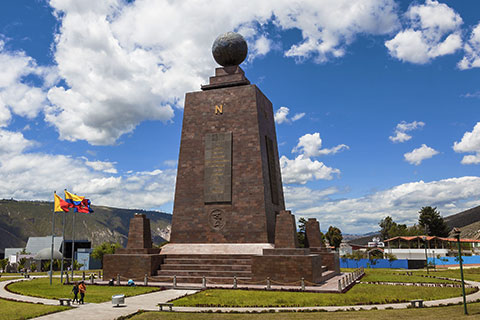 1 day – 0 nights
Equator 1/2 Day Tour - Nature & History - 3 Guest
$50
private guide & vehicle
BOOK NOW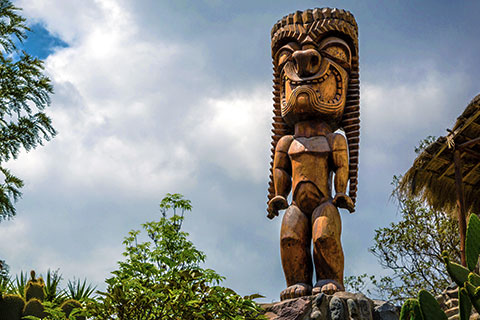 1 day – 0 nights
Equator 1/2 Day Tour - Nature & History - 2 Guest
$60
private guide & vehicle
BOOK NOW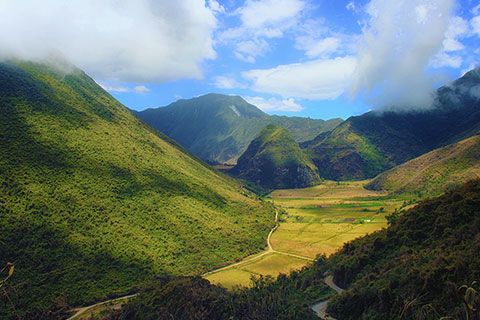 1 day – 0 nights
Equator 1/2 Day Tour - Nature & History - Book Online Now
$65
private guide, vehicle or van
BOOK NOW
* To view available deals for this & other tours, check our offers
HERE
* Prices are per person, and subject to change without prior notice
* All prices are in USD
OTHER RATES, T&C, NOTICES
| Tour | Length | Guest | Transport | Guidance | Rate | |
| --- | --- | --- | --- | --- | --- | --- |
| Equator Half Day Tour | 1 day – 0 nights | single guest | private vehicle | private guide | $110 | BOOK NOW |
The Equator Inclusions & Exclusions
INCLUSIONS
 

 

Hotel Pickup (city hotels)

 

Transport (hotel-tour-hotel)

 

Certified bilingual guide

 

Activities as listed *entrance fees apply
EXCLUSIONS
 

 

Personal expenses & entrance fees

 

Tipping (optional)

 

Transfer to other locations

 

Meals
Last revision: 28-November-2017 / Valid until: 31-December-2018
Certified tours by local authorities, compliant with local regulations.
Programs are private by default with certified English speaking driver-guides.
Regular vehicles used by default, a van or bus for groups above 4 guests.
Order of activities are not fixed & might change to optimize your experience.
Activities may be replaced/changed if they can be arranged in the allotted time.

High factor sun block cream or gel
Bottled water to carry with you in tour
UV400 sunglasses with 100% UVB block
Light clothing for different types of weather
Digital camera or mobile phone
Cash for souvenirs, meals & tipping
Backpack to carry personal belongings
Passport copy, keep original stored in hotel
Children allowed: Yes
Children discount: 50%
Children minimum age: 6 years
Considered child: Under the age of 6
Restrictions: Accompanied with 2 adults
Discount & restrictions subject to change
View Terms & Conditions
Please check our terms and conditions for a full breakdown of applicable clauses that apply for day tour bookings.