Highlights
Community visit
Sustainable green practices
Mosquito nets in beds
Power with solar panels
Rubber boots included
Private bathrooms
Restaurant in premises
Hot showers available
P
iranha Ecolodge: A Unique Experience in the Amazon Rainforest. Are you looking for an unforgettable adventure in the Amazon rainforest? Do you want to immerse yourself in the rich biodiversity and culture of one of the most diverse ecosystems on Earth? If so, Piranha Ecolodge is the perfect place for you. Piranha Ecolodge is a family-owned and operated lodge located in the Cuyabeno Wildlife Reserve, a protected area in the Ecuadorian Amazon. The lodge offers comfortable and cozy accommodation, delicious meals, and a variety of activities and tours guided by professional and friendly staff. At Piranha Ecolodge, you will not only enjoy the stunning scenery and wildlife of the rainforest, but also learn about the Siona indigenous community, who live in harmony with nature and share their traditions and knowledge with visitors.
What to Expect at Piranha Ecolodge
Piranha Ecolodge has everything you need to make your stay comfortable and enjoyable. The lodge has 12 rooms, divided into standard and premium categories. All rooms have private bathrooms, hot water, electricity, mosquito nets, fans, and balconies with hammocks.
The lodge also has a spacious dining area, where you can savor local and international dishes prepared with fresh ingredients. You can also relax in the lounge area, where you can read books, play games, or socialize with other guests. The lodge also has a bar, where you can enjoy a drink or a snack. You can also enjoy the sunset from the observation tower, which offers a panoramic view of the landscape. The lodge also provides rubber boots, rain ponchos, and life jackets for all guests during their tours.
The best part of staying at Piranha Ecolodge is that you will be surrounded by nature at all times. You will wake up to the sound of birds and monkeys, breathe the fresh air of the forest, and marvel at the beauty of the flora and fauna. You will also have the opportunity to interact with the local people and learn from their wisdom and experience.
Activities Available On Site
Piranha Ecolodge offers a range of tours and activities for all tastes and preferences. You can choose from 3-day, 4-day, or 5-day packages, which include meals, drinks, accommodation, transportation, and guided programs.
Some of the activities you can enjoy at Piranha Ecolodge are:
Hiking through the rainforest trails, where you can see different types of plants, animals, insects, and birds.
Canoeing along the Cuyabeno River and its tributaries, where you can spot monkeys, sloths, caimans, dolphins, turtles, and more.
Visiting the Laguna Grande (Big Lagoon), where you can swim or kayak in the black water lake surrounded by giant trees.
Birdwatching at dawn or dusk, where you can observe hundreds of colorful and exotic birds.
Fishing for piranhas or other fish species in the river or lagoon.
Night walks or boat rides, where you can experience the sounds and sights of the nocturnal wildlife.
Visiting the Siona community, where you can learn about their culture, history, customs, crafts, and cuisine.
Participating in a traditional ceremony with a Siona shaman (optional).
Learning about medicinal plants and their uses from a local guide.
Relaxing in your room or hammock or enjoying the pool or bar.
You can also customize your itinerary according to your interests and preferences. Just let us know what you want to do and we will make it happen.
Why Choose Piranha Ecolodge
Piranha Ecolodge is not just another lodge in the Amazon. It is a place that offers a unique experience that combines adventure, nature, culture, and comfort. By choosing Piranha Ecolodge, you are choosing:
Quality

: Piranha Ecolodge has been operating since 2009 and has received excellent reviews from guests who have stayed there. The lodge has also been awarded with several certifications for its quality standards and environmental practices.

Safety

: Piranha Ecolodge follows all the health and safety protocols to ensure your well-being during your stay. The lodge has trained staff who are always ready to assist you in case of any emergency. The lodge also has first aid kits and communication devices in case of any situation.

Responsibility

: Piranha Ecolodge is committed to responsible tourism and conservation of the Amazon rainforest. The lodge works closely with the Siona community to support their development and respect their rights. The lodge also uses renewable energy sources, recycles waste, and minimizes its environmental impact.

Fun

: Piranha Ecolodge guarantees that you will have a lot of fun during your stay. You will enjoy the activities, the food, the service, and the company of other guests and staff. You will also create unforgettable memories that will last a lifetime.
Piranha Ecolodge is more than just a place to sleep. It is a place to live, learn, and love the Amazon rainforest. If you are ready to embark on this amazing adventure, contact us today and book your reservation!
Itineraries & Rates
2023
rates are per person in usd, unless otherwise stated
3 days – 2 nights
Dolphin Tour
1/3

Short Program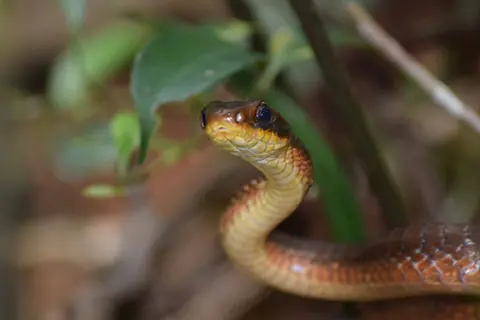 CHECK AVAILABILITY & OFFERS
4 days – 3 nights
Piranha Tour
2/3

Regular Program
CHECK AVAILABILITY & OFFERS
5 days – 4 nights
Full Ecological Tour
3/3

Regular Program
CHECK AVAILABILITY & OFFERS
Dates, Offers & Availability
insured deposits, best rates, price match guaranteed!
2023 - 2024

Credit for Future Travel
Convert your booking to credit for a future departure.

Date Changes
This tour will allow you to postpone your travel.

Cancellation Policy
A clear layout of applicable policies to your reservation.
10 Dates Found on our Database
Browse other Tours Availability & Offers
wire transfer & usa checks accepted



Piranha Ecolodge Inclusions & Exclusions
INCLUSIONS
Accommodation
All Meals, water & tea
All Activities as listed
Transportation Lago Agrio-Lodge-Lago Agrio
Native & bilingual guide
Use of lodge facilities
EXCLUSIONS
Round bus (Quito-Lago Agrio-Quito)
Bar consumptions
Private naturalist guide
Personal expenses, travel insurance, souvenirs, tipping (guide & staff)
Personal items: flashlight, rain poncho
Transport (hotel-bus stop-hotel)
Piranha Ecolodge General Details
---
Lodge Technical Details
City to Arrive:

Lago agrio

Capacity:

53 guests

Rooms:

21 rooms (bungalows)

Rooms Type:

twin/double/triples/quads

Rooming:

Private or shared rooms

Sharing:

Allowed, same gender guaranteed

Access:

Public land transport

Enter or Exit:

Any day of the week

Immersion:

Primary rainforest

Location:

Sucumbios

Community:

Siona

Park / Reserve:

Cuyabeno reserve
---
Facilities & Services
Bar lounge
Community visit
Family & interconnected rooms
First aid kit
Green Policies
Hot showers
Mosquito nets
Power & electricity
Private bathrooms
Private terrace
Restaurant in premises
Rubber boots
Rubber boots & poncho
Scenic lounge areas
Unlimited drinking water
Water & coffee station
WiFi
---
Transport Details
AIR
Route:

-

Airline Inbound:

-

Airline Outbound:

-

Inbound Time:

-

Outbound Time:

-

Travel Time:

-

Rate:

-
LAND
Route:

Quito - Lago Agrio - Quito

Bus Inbound:

Public transport

Bus Outbound:

Public transport

Inbound Time:

Departs every 2 hours

Outbound Time:

Departs every 2 hours

Travel Time:

8 hours per way

Rate:

Approximately $15 per way
---
Children Policies
Children Allowed:

Yes

Minimum Age:

N/A

Maximum Age:

11 years, 11 months

Free Stay:

Under 6 years

Child Discount:

25%

Restrictions:

None, available year round
---
Surcharges & Notices
Surcharges
$10 Community entrance fee
Bar purchases, cash only
Tips for guide & staff
Single supplement 50%
Private guidance, $50 per day
Notices
Programs are subject to change
Rates are subject to change
Solo guests can share cabins at no extra cost
Tubing & piranha fishing is no longer allowed
Camping tours require minimum 4 guests
Itineraries, inclusions and exclusions are subject to change by providers, or Ecuadorian authorities.