A
lodge found in the midst of primary rainforest, carefree and easy going with flexible programs. Piranha Amazon Lodge is a small little haven surrounded by deep jungle that features adventure packed activities in the cuyabeno reserve. Engaging activities will keep guests engaged in a continuous discovery of the amazon. The cuyabeno is an outstanding reserve full of wildlife and fauna, local guides will take guests through swamps, amazon hikes, caiman watching, birdwatching and much more. Great for backpackers or for those looking to have a deep jungle experience without the added cost, an in-depth expedition with nature's flora and fauna, hosting you in rustic yet comfortable bungalows.
Piranha Amazon Lodge Galleries
Piranha Amazon Lodge Features
Itinerary, Rates & Availability
rates are per person in usd, unless otherwise stated
2020

swipe, click sideways
3 days – 2 nights
Amazing Tour Program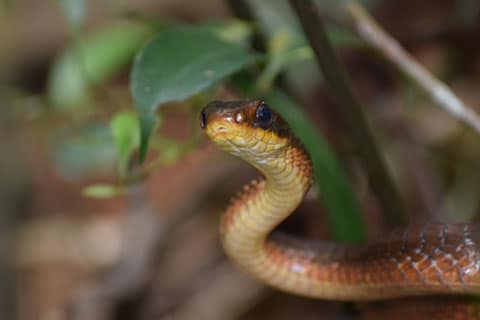 4 days – 3 nights
Awesome Tour Program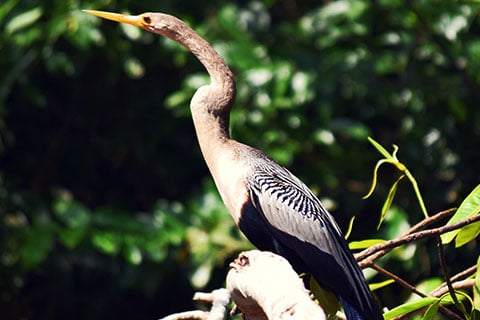 5 days – 4 nights
Adventure Tour Program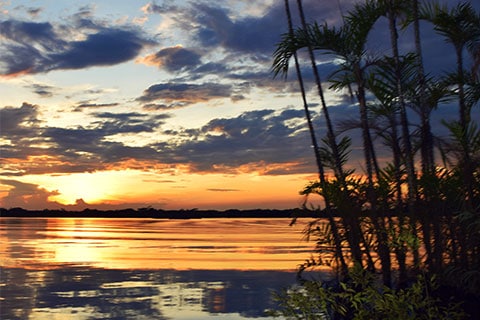 Financially protected deposits




Best Price Guaranteed
Shared cabins for single travelers
Departing days: Mon, Tue, Thu & Friday
Itineraries subject to change, due to weather
Non operational days: 4 guests and onwards
Rain Season: Mar, Apr, May, Jun, Jul & Aug
Camping program requires 4 guests minimum
Bar Consumptions: Cash Only
Single Cabin Surcharge: $20 Daily
All Rates are per person in US$ dollars
Groups size: 6 to 12 passengers max.
Information verified by the lodge operator
Tubing & piranha fishing is no longer allowed
Single Supplement: 50%
Private Guidance: $50 per day
Rates subject to change without notice
Community Contribution: $6 per person
Transport Surcharge for 3: $120 per way
Last information revision:
18-December-2018
Children Allowed: Yes
Children Minimum Age: None
Considered Child: Under the age of 12
Free Stay: Under 6 years
25% Child Discount: 6 to 11 years
Child Discount Restriction: None, available all year
Any cancellation notified 7 days or more prior to the tour (s) departure will have a 10% surcharge to cover administrative costs.
Guests that decide to exit the lodge prior to the end of their tour will not be eligible for any kind of refund or further claim.
Any cancellation notified 48 hours or less prior to the tour (s) departure will have an 100% surcharge cancellation fee.
Any cancellation notified 72 hours prior to the tour (s) departure will have a 50% surcharge cancellation fee.
The above Terms & Conditions/Policies do not represent to a full extent all the terms & conditions by the Lodge, the most important and relevant clauses have been listed as a guideline, and are enforced by the tour operator to GreenGo Travel as your acting travel agent and subsequently to the end customer. In cases such as the initial percentage of payment required, the amount of days prior to cover the final balance & cancellation fees will be subject to our terms and conditions. A higher/lower initial payment, and additional time may be required to process your reservation.
Piranha Amazon Lodge Inclusions & Exclusions
INCLUSIONS
Accommodation
All Meals, water & tea
All Activities as listed
Transportation Lago Agrio-Lodge-Lago Agrio
Bilingual naturalist guide
Use of lodge facilities
EXCLUSIONS
Round bus (Quito-Lago Agrio-Quito), transport (landair)
Bar consumptions
Private naturalist guide
Personal expenses, travel insurance, souvenirs, tipping (guide & staff)
$ 5.00 community / $ 5.00 Shaman
Transfer (hotel-airport/bus stop-hotel)
Piranha Amazon Lodge Details
Lodge comfort: Superior lodge
Capacity: 53 Guests
Guidance: English & spanish
Location: Sucumbios (Lago Agrio)
Park-reserve: Cuyabeno reserve
Community visit: Siona
Lodge immersion: Primary rainforest
Transport methods: Commercial plane or bus
Rooms: 21 Rooms (bungalows)
Rooms Type: Doubles / triples
Rooming: Private or shared rooms
Sharing: Same gender guaranteed
Rubber boots: Provided (43 max)
Mosquito net: Provided
Rain ponchos: Provided
Toiletries: Not included
Palm thatched huts
Private bathrooms
Wooden shelfs
Hot showers
Room ceiling fan
Towels
First aid kit
Lounge areas
Lightbulb in room
Power outlet in room
Electricity in social areas
AC outlets (limited hours)
Water, coffee & tea area
Variety in meals
Public hammocks
Open dining area & bar
BUS (Quito – Lago Agrio – Quito)
Bus terminal: Quitumbe (south)
Travel time: Approximately 8 hours
Bus frequency: Every 2 to 3 hours
Bus fare: Approximately $10 per person
Pick up time: Approx 09:30 am
Luggage restriction: None
Pick up point: D'Mario hotel
FLIGHT (Quito – Lago Agrio – Quito)
Departs from: Quito only
Flight time: 40 minutes
Commercial airlines: Tame – aerogal
Ticket fare: $180 (subject to change)
Departure time: Aprox 10:00am (subject to change)
Luggage restriction: 20 kilos – 44 pounds
Pick up point: Airport upon arrival (10:00am)