The popular Papallacta hot Springs are well regarded in the tourism industry for its professionalism, continuous innovation in spa-related matters and environmentally responsible operations. Papallacta is a SPA retreat that offers a variety of services, from basic thermal hydro therapies, to full body massages and other body aesthetics. Papallacta hot springs are well known for its thermal pools, and curative properties that derive from the natural springs. Surrounded by amid highlands and its secluded location will set the perfect tone for a perfect retreat! Self guided trails through ecological footpaths, horseback riding and guided walks in the surroundings are available for those looking for more adventurous activities.
Papallacta Hot Springs Galleries
Papallacta Hot Springs Details
Comfort: First class
Route: Quito-Papallacta-Quito
Region: Andes Eastern Cordillera
Elevation: 3,300 meters (10,824 feet)
Climate: Humid upper-montane rainforest
Pools Temp: 36°C to 40°C (97°F to 104°F)
Av Temperature: 8.4A Min º C, Max 22A º C
Rooms: 32 Rooms
Rooms Type: Doubles & cabins (3 to 6 max)
Room sharing: Not allowed
Room comfort: Standard, whirlpool & suites
Thermal pool access: Included
Pools Spa: Services excluded
Toiletries: Included with towels
Panoramic rooms
Private bathrooms
Hot showers
Outlets in rooms
Hot thermal pools
Guests private pools
Spa services
Free WiFi connection
Canon ranch (250 ha)
Menu restaurant, bar
Public lounge areas
Convention center
Horseback riding
Self guided trails
Private transport
Address: Km 67 via Quito – Baeza
Travel time: Approximately 2 hours
Pickup: Old & new city hotels pickup
Transfer cost: $135 per way (2 guests max)
Pickup time: Flexible schedule (15:00 check in)
Guest with vehicles: Free parking with 24/7 security
Public transport
Bus stop: Quitumbe
Bus fare: Approx $3 per way
Route: To tena through baeza
Frequency: Approx every 2 hours
Bus companies: Amazonas, Banos, Pelileo, Quijos
Connecting transport: Pickup truck, 4km, 10 mim

Thermal Pools
Free access for all guests at papallacta hot springs (included)
The thermal baths are located on the banks of the Papallacta river in a unique natural environment accommodating nine hot thermal pools and three cold water pools.

Pools Spa
Exclusive resort service, preferential rates for guests (Excluded)
The spa's hydrotherapy includes 5 hot thermal pools & 1 cold pool. The thermoludic area is the ideal place for a variety of hydro massages with water jets or air bubbles.

Standard Rooms
Comfortable rooms with all necessary amenities
Standard rooms will have access to private and exclusive pools for guests only.

Suite Rooms
Comfortable rooms with all necessary amenities, plus a private mini lounge & fireplace
Suite rooms will have access to private and exclusive pools for guests only.

Whirlpool Rooms
Comfortable rooms with all necessary amenities, plus a private jacuzzi in bathroom
Whirlpool rooms will have access to private and exclusive pools for guests only.
Papallacta Hot Springs Features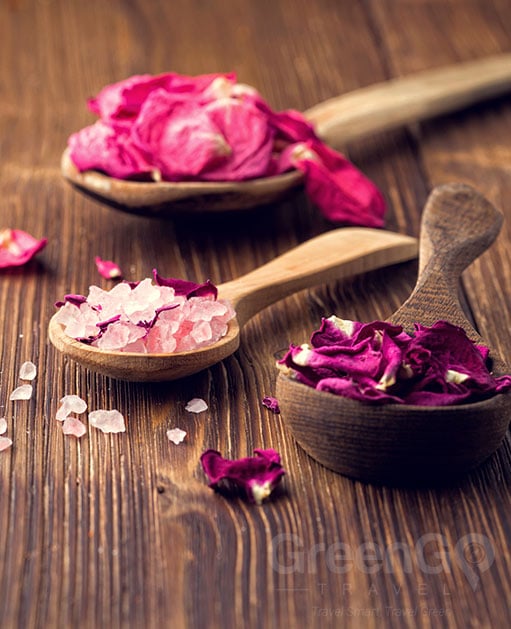 Spa services

Spa Services
For those looking for additional services other then using the pools, a wide range of spa services and treatments are available at Papallacta. Their most popular treatments are Chocolate body wrap: moisturize and tone up your skin with the antioxidant properties of chocolate. Wine Therapy: Tone up, hydrate and rejuvenate skins appearance with a great grape mousse. Hot Stones Massage, Body Relaxing Massage and much more.
Hot Springs Benefits
Besides improving intestinal function, the baths' curative properties are also anti-allergenic, anti-inflammatory, diuretic and anti-rheumatic. Relaxing effect on smooth muscle tissue, Alleviates respiratory problems, Improves osteo-synthesis, muscle and joint elasticity and speeds up recovery processes of cuts and fractures, Stimulates the healing process. Stimulates dilatation of blood vessels and improves blood flow, Eliminates toxins. The world-renowned healing properties of the thermal baths are especially beneficial for those aged 65 years and over.
Pools & Location
The hydrothermal value of Papallacta's Hot Springs is thanks to Papallacta's location between two volcanoes, Volcano Cayambe and Volcano Antisana. Termas de Papallacta owns the "Rancho del Cañón", a protected area of 250 hectares (625 acres) located at the entrance of the Cayambe – Coca ecological reserve. Visitors can enjoy spectacular views of the Antisana volcano (5.704 meters/ 18.714 feet high).
Papallacta Hot Springs Rates 2018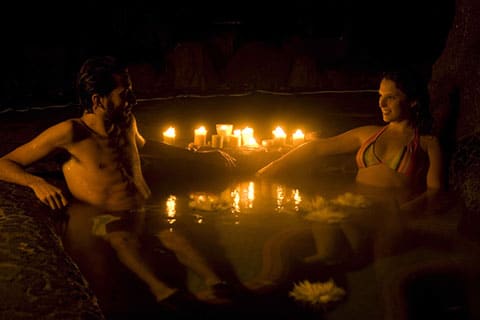 2 days – 1 night
Special Moments - 2 Day Program
$440
friday, saturday & holidays
BOOK NOW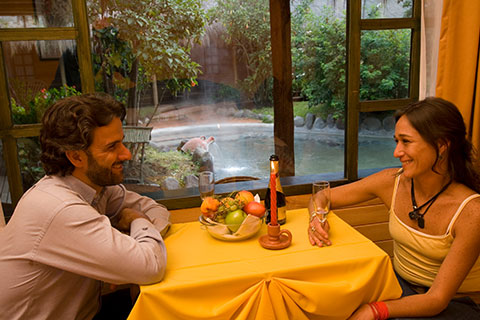 3 days – 2 nights
Special Moments - 3 Day Program
$775
friday, saturday & holidays
BOOK NOW
* To view available deals for this & other tours, check our offers
HERE
* Prices are per person, and subject to change without prior notice
* All prices are in USD
OTHER RATES, T&C, NOTICES
| Tour | Length | Guest | Accommodation | Room | Rate | |
| --- | --- | --- | --- | --- | --- | --- |
| Standard Lodging | 1 day – 0 nights | 2/3 guest | twin/double/triple | Standard Room | $158 | BOOK NOW |
| Whirpool Lodging | 1 day – 0 nights | 2/3 guest | twin/double/triple | Whirlpool Room | $200 | BOOK NOW |
| Suite Lodging | 1 day – 0 nights | 2/3 guest | twin/double/triple | Suite Room | $200 | BOOK NOW |
| Cabin Lodging | 1 day – 0 nights | 2/3 guest | twin/double/triple | Cabin Room | $258 | BOOK NOW |
* Friday/Saturday rates apply for national holidays.
* Please schedule your massages in advance with your trip advisor.
Inclusions & Exclusions
INCLUSIONS
Resort accommodation

Thermal pools access

Preferential rates for guests (spa services)
Self guided trails
EXCLUSIONS
Transport (quito-papallacta-quito)
Restaurant & bar consumptions
Personal expenses, souvenirs, ad ons, pools spa
Spa services & treatments
Restaurant & bar payments: cash & credit card
Availability 7 days a week, subject to availability
Rates are subject to change without prior notice
All spa services excluded unless otherwise stated
6 Adult guests maximum per Cabin
3 Adult guests maximum per standard room
3 Adult guests maximum per whirlpool room
Information verified by the resort operator
Last revision: 11-November-2017
Horse rental: 1 hour $8, ½ hour $4
Pools spa access: adults $13, child $11
Trails: 1 to 9 hours, $2 to $15 per guest
Children allowed: yes
Child discount: Free stay
Children minimum age: any
Considered child: Under the age of 6
Discount Restriction: With an adult guest
Conditions & discounts subject to change
30% initial payment to confirm reservation (nonrefundable)
70% balance is due 30 days or earlier prior to resort entry
Cancellations 31+ days prior to entry: 30% cancellation fee
Cancellations 30 to 0 days prior to resort entry: 100% as cancellation fee
Force majeure (legal – medical) are fee exempt, with documentation proof
No kind of pets are not allowed at the resort, rooms or ground facilities
The above Terms & Conditions/Policies do not represent to a full extent all the terms & conditions by the Lodge, the most important and relevant clauses have been listed as a guideline, and are enforced by the tour operator to GreenGo Travel as your acting travel agent and subsequently to the end customer. In cases such as the initial percentage of payment required, the amount of days prior to cover the final balance & cancellation fees will be subject to our terms and conditions. A higher/lower initial payment, and additional time may be required to process your reservation.