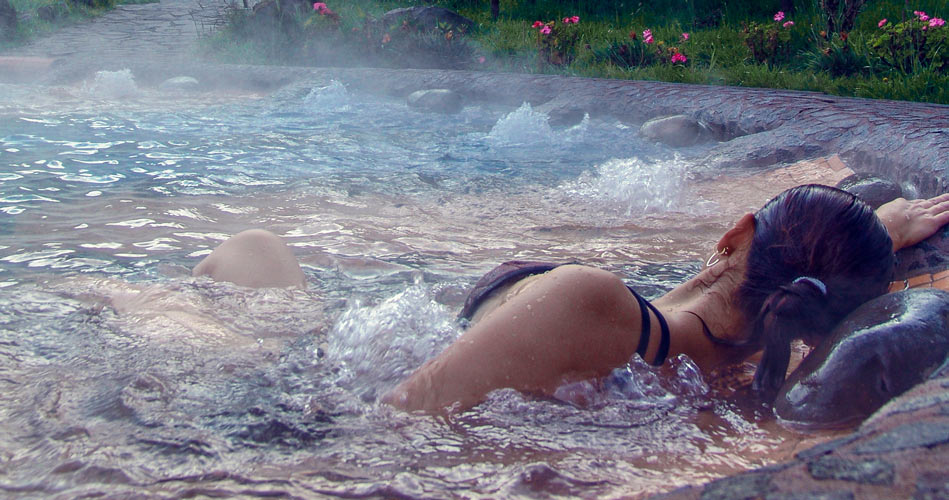 Papallacta Highlights 1/3
Curative Waters
Besides improving intestinal function, the baths' curative properties are also anti-allergenic, anti-inflammatory, diuretic and anti-rheumatic. Relaxing effect on smooth muscle tissue, Alleviates respiratory problems, Improves osteo-synthesis, muscle and joint elasticity and speeds up recovery processes of cuts and fractures, Stimulates the healing process. Stimulates dilatation of blood vessels and improves blood flow, Eliminates toxins. The world-renowned healing properties of the thermal baths are especially beneficial for those aged 65 years and over.
Papallacta Highlights 2/3
Spa Services
For those looking for additional services other then using the pools, a wide range of spa services and treatments are available at Papallacta. Their most popular treatments are Chocolate body wrap: moisturize and tone up your skin with the antioxidant properties of chocolate. Wine Therapy: Tone up, hydrate and rejuvenate skins appearance with a great grape mousse. Hot Stones Massage, Body Relaxing Massage and much more.