A tour full of adventure and fun! Mindo Rush is for the avid and adventurous traveler looking for that extra punch, an adrenaline packed tour full of excitement. Mindo is well known for its impressive natural surroundings, Mindo Rush will allow you to discover these natural settings … with a slightly different approach. Found in the west slopes valley of the main capital with only 2 hours away from Quito, Mindo offers you quick access to a feature packed day tour where nature is the main ingredient. Canopy high zip lining paths are connected on tree tops, an exhilarating activity that lets you fly high through the cloud forest. Tubing is another exciting activity that takes you down river in inner tubes.
Mindo Rush Gallery
Attractions, People & Surroundings
Mindo Rush Highlights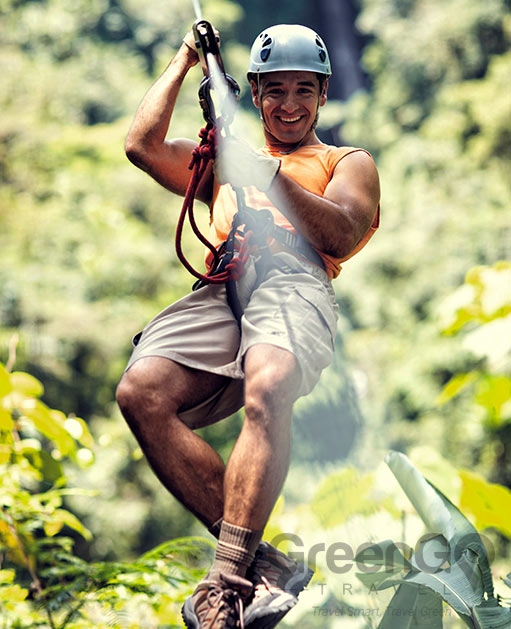 Zip lining in Mindo

Canopy Zip Lining

Canopy Zip Lining is an amazing experience you should definitely try given the chance. Mindo cloud forest has amazing landscapes at every turn, and no better way of getting a panoramic view then from the tree tops! A safe infrastructure has been assembled throughout the forest connecting a network of Tyrolean traverse paths overlooking Mindo, the longest network connecting up to 12 different lines. An exhilarating and fun activity that will rush you with adrenaline, not suitable for the faint of heart.
Tubing
River Tubing is another invigorating way of complimenting your visit to Mindo, inflatable inner tubes will be placed in rivers, all you have to do is let the stream take you and follow along …without falling over. Guaranteed fun and excitement all supervised by local experts that know the area and rivers. Travelers can choose the river intensity they think they can handle, one way or another a fresh towel will be in order by the end of your tubing experience.
Hiking

Hiking through the cloud forest in Mindo will only enhance and add to the excitement along your tour. Activities like canopy zip lining will require about a 5 minute walk between paths, these are uneven and steep at times but completely rewarding with the amazing setting you find yourself in.
Mindo Rush Program 2018
Pickup
Hotel pickup with approximately 2 hour drive.
Hiking

Hiking required to reach activities starting points & in between zip lining paths.
Zip Lining
Canopy zip lining across tree tops in tyrolean traverse paths.
Cascades
Take a cable car on treetops and hike to an impressive amount of cascades, optional swimming.
Lunch
Lunch break, it's recommended to bring a box lunch for an immersive experience.
Tubing
Inflatable inner tubes placed in river to follow along with the stream.
*Optional
Optional activities to be added: Humming bird cafe, orchid or frog farm.
Dropoff
Tour ends, your guide will drive drop you off in your hotel at approx 6pm.
Available 08:00 to 18:00 any day of the week. *Optional activities are time & weather dependent.

Bookings are not processed on weekends. We require at least 4 days notice to properly set up day tours. Please keep this in mind before placing your reservation.
Mindo Rush Rates 2018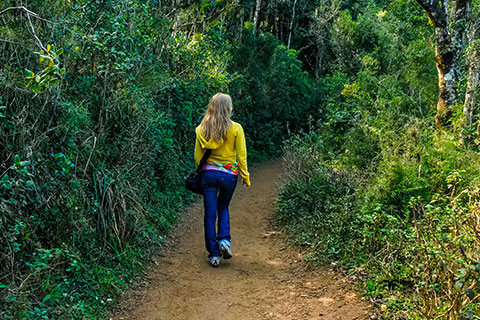 1 day – 0 nights
Mindo Rush Day Tour - Nature Adventure / 4+ Guest
$60
private guide, vehicle or van
BOOK NOW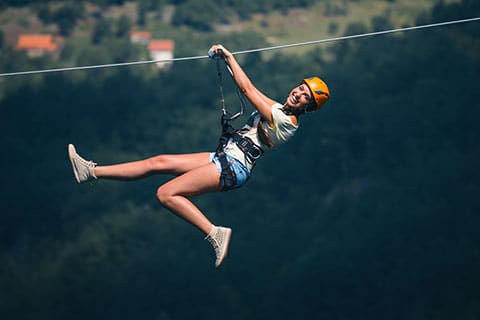 1 day – 0 nights
Mindo Rush Day Tour - Nature Adventure / 3 Guest
$75
private guide & vehicle
BOOK NOW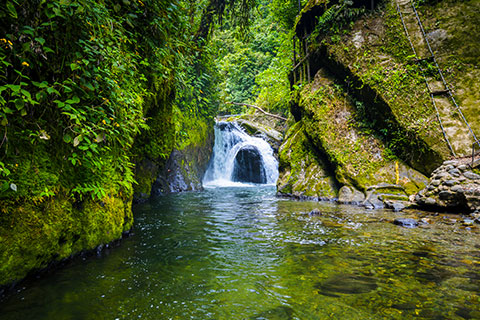 1 day – 0 nights
Mindo Rush Day Tour - Nature Adventure / 2 Guest
$90
private guide & vehicle
BOOK NOW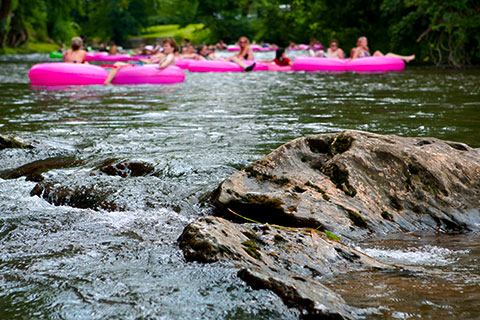 1 day – 0 nights
Mindo Rush Day Tour - Nature Adventure / Book Online Now
$90
private guide, vehicle or van
BOOK NOW
* To view available deals for this & other tours, check our offers
HERE
* Prices are per person, and subject to change without prior notice
* All prices are in USD
OTHER RATES, T&C, NOTICES
| Tour | Length | Guest | Transport | Guidance | Rate | |
| --- | --- | --- | --- | --- | --- | --- |
| Mindo Rush, Nature Adventure | 1 day – 0 nights | single guest | private vehicle | private guide | $170 | BOOK NOW |
Mindo Rush Inclusions & Exclusions
INCLUSIONS
 

 

Hotel Pickup (city hotels)

 

Transport (hotel-tour-hotel)

 

Certified bilingual guide

 

Activities as listed *entrance fees apply
EXCLUSIONS
 

 

Personal expenses & entrance fees

 

Tipping (optional)

 

Transfer to other locations

 

Meals
Last revision: 29-November-2017 / Valid until: 31-December-2018
Certified tours by local authorities, compliant with local regulations.
Programs are private by default with certified English speaking driver-guides.
Regular vehicles used by default, a van or bus for groups above 4 guests.
Order of activities are not fixed & might change to optimize your experience.
Activities may be replaced/changed if they can be arranged in the allotted time.

Bathing suit & towel
Sport or trekking shoes
Light clothing & rainproof jacket
High factor sun block cream or gel
Bottled water to carry with you in tour
Digital camera or mobile phone
Cash for souvenirs, meals & tipping
Backpack to carry personal belongings
UV400 sunglasses with 100% UVB block
Passport copy, keep original stored in hotel
Children allowed: Yes
Children discount: 50%
Children minimum age: 6 years
Considered child: Under the age of 6
Restrictions: Accompanied with 2 adults
Discount & restrictions subject to change
View Terms & Conditions
Please check our terms and conditions for a full breakdown of applicable clauses that apply for day tour bookings.