Mindo Lush Highlights 1/3
Cloud forest & Orchids
Mindo Cloud forest sets the perfect environment for an incredible amount of vegetation and orchids to blossom, with an ongoing moist climate characterized by fog, a cloudy atmosphere that continuously nurtures its surrounding vegetation. Cloud forests in general hold a high percentage of endemic plants and Mindo is no exception – a variety of orchids with different colors and shapes are found in orchid gardens and out in the open throughout Mindo, truly a magical place.
Mindo Lush Highlights 2/3
Hummingbirds & Other Birds
Mindo is a small little town full of life mainly for the impressive amount of bird species and hummingbirds – over 450 species of birds and hundreds of hummingbirds, many of them being endemic; a birding paradise without a doubt. During your hikes in the forest you will hear them chirping and easily spot them in your surroundings.
Mindo Lush Highlights 3/3
Butterfly's & Cascades
Butterfly farms will allow you to observe many different species of butterflies, varying in shape; colors and sizes. If timing is in your favor your will be able to witness all four stages in their life cycle, from egg shapes to caterpillars, pupae's and full grown adult butterflies. Cascades sanctuary is found in Bosque Protector Mindo-Nambillo, a cable car over the tree tops will allow you to follow easy going trails leading to an impressive amount of cascades in the midst of calm, green lush vegetation.
Mindo Lush Program 2019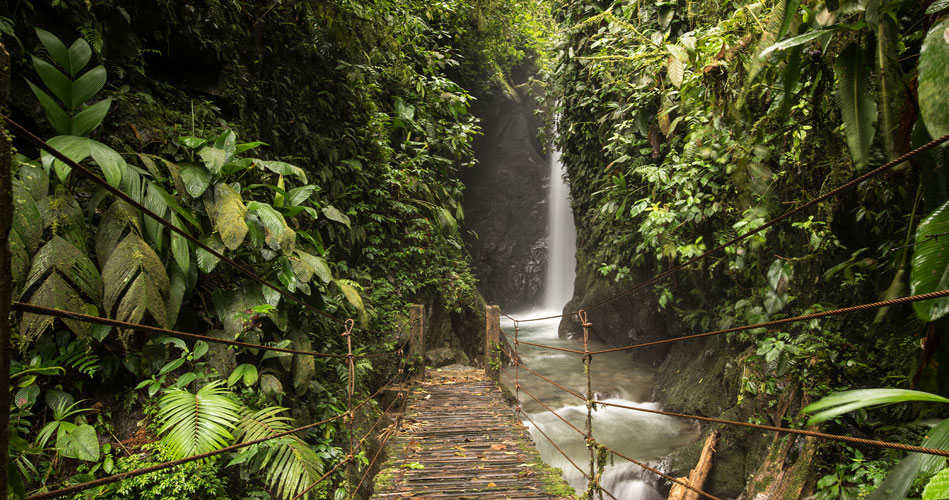 | | |
| --- | --- |
| Butterfly Farm: | Visit a butterfly farm to observe their life cycle stages & different type of species. |
| Hike: | Cloud forest hiking in easy going trails, get acquainted with your natural environment. |
| Cascades: | Take a cable car on treetops, hike to an impressive amount of cascades, optional swimming. |
| Lunch: | Lunch break, it is recommended to bring a box lunch for an immersive experience. |
| Orchid Farm: | Visit an orchid farm to observe a great variety of orchids varying in color & shapes. |
| *Optional: | Optional activities to replace the orchid farm: Humming bird cafe or frog farm. |
| Dropoff: | Tour ends, your guide will drive drop you off in your hotel at approx 6pm. |
Available 08:00 to 18:00 any day of the week.

*

Optional activities are time & weather dependent.

Bookings are not processed on weekends. We require at least 4 days notice to properly set up day tours. Please keep this in mind before placing your reservation.