Fully renovated to cruise the islands, the Lonesome George Galapagos Catamaran, also known as Solitario Jorge – provides both naturalist and diving activities throughout its expeditions, a rare commodity among Galapagos vessels. Guest can partake in optional diving with up to 3 immersions per day. Complying with sustainable practices, the Lonesome George features a solar panel; making it an Eco friendly vessel. A crew of 8 plus guide will tend to all guest needs & comfort
Lonesome George Galapagos Catamaran Highlights
Cabin arrangement is available with different layouts and can accommodate families in triples, couples in doubles or other guest in bunk beds. Common areas include a bar, briefing-lounge area, AL-fresco dining, and sunbathing in the mesh bow. Itineraries A & B are available in their full 8 days length, or short 4 & 5 day programs that can be taken individually or combined for longer reach of the islands.
Lonesome George Galleries
Lonesome George Technical Specifications
Type: Sail motor catamaran
Capacity: 16 passengers
Length: 16.96m / 55.64ft
Beam: 8.06m / 26.44ft
Max Speed: 10 Knots
Guide: Level 2
Crew: 8 + guide
Layout: 2 decks / 8 cabins
Lower deck: Cabin A,B = bunks, doubles, triples
Lower deck: Cabin C,D = double bunks
Main deck: Cabin E,F,G,H = double beds
Bed Layout: Bunks, doubles, triples
Rooming: Private or shared cabins
Sharing: Allowed, same gender not guaranteed
Private bathrooms
Hot showers
Air conditioning
Toiletries – towels
120v electricity
Lifeguard vest
Safe deposit box
Solarium
Lounge area
Exterior bar
Kayaks / Jacuzzi
Media center
Library
Al fresco dining
Lonesome George Decks & Itineraries 2018
Day 1
Monday
Baltra, Mosquera

START A1

, Board Yacht
Mosquera Channel
Day 2
Tuesday
Bartholomew, Santiago
Bartholomew Islet
Cousin Rock
Day 3
Wednesday
Santiago, Chinese Hat
Albany Islet
Chinese Hat Islet
Day 4
Thursday
Rabida, Pinzon
Rabida Islet
Dumb Islet
Day 5
Friday
Santa Cruz, Mosquera
El Chato,

END A1

START A2

, Mosquera Islet
Day 6
Saturday
North Seymour, South Plazas
North Seymour Islet
South Plazas Islet
Day 7
Sunday
San Cristobal
Witch Hill
Pitt Point
Day 8
Monday
Santa Cruz
Twin Craters or Carrion Point,

END A2

N/A
Day 1
Monday
Baltra, Santa Cruz

START B1

, Board Yacht
Bachas Beach
Day 2
Tuesday
Santa Cruz, Pinzon
Dragon Hill
Dumb Islet
Day 3
Wednesday
Santiago
Egas Port
Albany Islet
Day 4
Thursday
Santiago, Mosquera
Sullivan Bay
Mosquera Channel
Day 5
Friday
Santa Cruz, Santa Fe
Turtle Bay or El Chato,

END B1

START B2

, Santa Fe Islet
Day 6
Saturday
Floreana
Cormorant Point, Champion Islet
Post Office Bay
Day 7
Sunday
San Cristobal
La Loberia, Tijeretas Hill
Sea Lion Island
Day 8
Monday
Santa Cruz, Baltra
Carrion Point or Twin Craters, Baltra Islet,

END B2

N/A
Lonesome George Rates 2018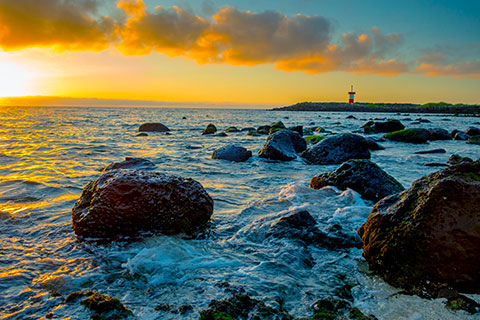 4 days – 3 nights
Itinerary B2 - South Islands Itinerary
$1545
lower deck, all year, all cabins
$1725
main deck, all year, all cabins
BOOK NOW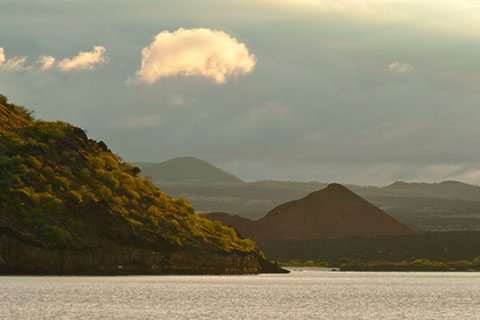 5 days – 4 nights
Itinerary A1 - North Islands Itinerary
$1829
lower deck, all year, all cabins
$2015
main deck, all year, all cabins
BOOK NOW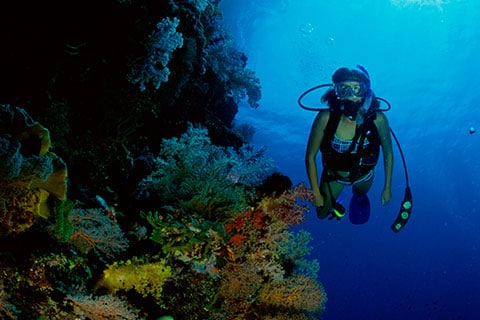 8 days – 7 nights
Itinerary A - North Islands Itinerary
$2929
lower deck, all year, all cabins
$3114
main deck, all year, all cabins
BOOK NOW
* To view available deals for this & other cruises, check our offers
HERE
* Prices are per person, and subject to change without prior notice
* All prices are in USD
VIEW OTHER RATES
Inclusions & Exclusions
INCLUSIONS
 
Accommodation, use of onboard facilities
All meals, soft drinks, water, coffee & tea
Activities as listed, transfers in galapagos, snorkel equipment
Certified bilingual naturalist guide
EXCLUSIONS
 
Park fee & TC card: $120
Round flight (mainland-galapagos-mainland), quito shutles (hotel-airport-hotel)
Alcoholic drinks, wetsuit rental
Personal expenses, tipping & travel insurance
Single Supplement: 90%
Peak season surcharge: None
On board payments: Cash only
Snorkel included: subject to change
No fuel surcharge: subject to change

Seasonal dates: 8 days only
Authorities may alter your program
Details verified by the boat operator
Rooming based on 2 guests per cabin
Inclusions & exclusions are referential

Inquire for discounts & offers
Last Revision: 24-July-2017
Valid Until: 31-December-2017
Wet suit rental: $10 per day / person
Itineraries & rates are subject to change

Children Minimum Age: No minimum age
Considered child: Under the age of 12

Child Discount: 5%
Discount Restriction: Traveling with adult paying full fare

Terms & Conditions
The above Terms & Conditions/Policies do not represent to a full extent all the terms & conditions by the yacht, the most important and relevant clauses have been listed as a guideline, and are enforced by the boat operator to GreenGo Travel as your acting travel agent and subsequently to the end customer. In cases such as the initial percentage of payment required, and the amount of days prior to cover the final balance will be subject to our terms and conditions. A higher/lower initial payment, and additional time may be required to process your reservation.