The Guantanamera Galapagos Yacht provides guests with great comfort in a spacious vessel at affordable rates. A popular budget cruise with a variety of programs and reliable operation.
Guantanamera Galapagos Yacht Highlights:
Available itineraries are extensive; ranging from short tours of 4 to 5 days, to comprehensive full eight-day programs covering the Northwest Islands including Genovesa & Fernandina, both distant and fantastic islands! All on board cabins carry bunk beds only; well-distributed onboard space contribute to guests enjoyment of the Galapagos to the fullest. Years of experience and qualified staff makes Guantanamera a great choice for cruising the islands.
Guantanamera Galleries
Guantanamera Technical Specifications
Type: Motor yacht
Capacity: 16 passengers
Length: 23m / 80ft
Beam: 6m/ 22ft
Max speed: 9 knots
Guide: Level 2
Crew: 5 + guide
Layout: 2 decks / 8 cabins
Upper deck: Cabin 4,5,6,7,8
Lower deck: Cabin 1,2,3
Double bed: Cabin 1,2 = bower beds
Beds layout: Bunk-beds
Rooming: Private or shared cabins
Sharing: Allowed / same gender= yes
Private bathroom
Hot showers
Air conditioning
Toiletries
Towels
110v electricity
Lifeguard vest
Sundeck – solarium
Lounge area
Bar
Kayaks / jacuzzi
TV/DVD
Snorkel for rental
Wetsuit for rental
Guantanamera Decks & Itineraries
Day 1
Sunday
Baltra, North Seymour

START 5

, Board Yacht
North Seymour Islet
Day 2
Monday
San Cristobal
Kicker Rock, Witch Hill
Lobos Island
Day 3
Tuesday
Espanola
Gardner Bay, Gardner & Osborn Islets
Suarez Point
Day 4
Wednesday
Santa Fe, South Plazas
Santa Fe Islet
South Plazas Islet
Day 5
Thursday
Santa Cruz
Charles Darwin Station,

END 5

START 4

, Highlands
Day 6
Friday
Floreana
Cormorant Point, Devil's Crown
Post Office Bay, Baroness
Day 7
Saturday
Chinese Hat, Santa Cruz
Chinese Hat Islet
Dragon Hill
Day 8
Sunday
Santa Cruz, Baltra
Black Turtle Cove, Baltra,

END 4

N/A
Combined, extended & other itineraries

| Tour | Length | Itinerary 1 | Itinerary 2 | Weekdays |
| --- | --- | --- | --- | --- |
| Itinerary 15 | 15 Days – 14 Nights | Itinerary 1 | Itinerary 2 | Sunday – Sunday |
| Itinerary 12 | 12 Days – 11 Nights | Itinerary 1 | Itinerary 5 | Sunday – Thursday |
| Itinerary 11 | 11 Days – 11 Nights | Itinerary 4 | Itinerary 1 | Thursday – Sunday |
Guantanamera Rates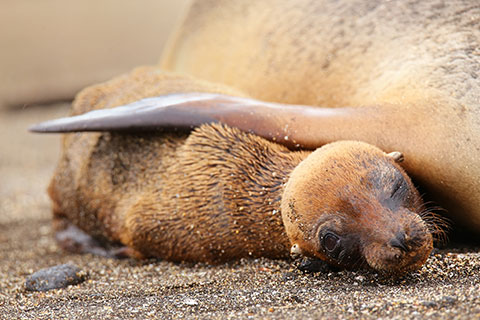 1 day – 0 nights
NO LONGER IN SERVICE
BOOK NOW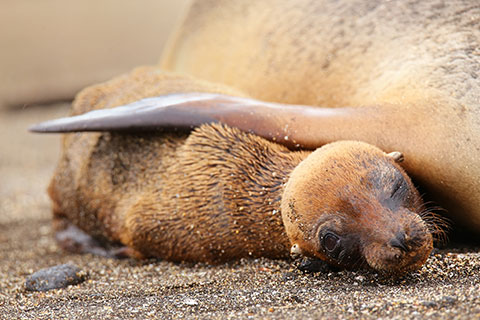 1 day – 0 nights
NO LONGER IN SERVICE
BOOK NOW
* To view available deals for this & other tours, check our offers
HERE
* Prices are per person, and subject to change without prior notice
* All prices are in USD
OTHER RATES, T&C, NOTICES
Itinerary

Length

Deck

Season

Cabin

Rate

No results
Inclusions & Exclusions
INCLUSIONS
 

 

Accommodation, use of onboard facilities

 

All meals, water, coffee & tea

 

All activities as listed

 

Certified bilingual guide

 

Snorkel equipment

 

Transfers in galapagos
EXCLUSIONS
 

 

Park fee & TC card: $120

 

Round flight (mainland-galapagos-mainland)

 

Alcoholic & soft drinks

 

Wetsuit rental

 

Personal expenses, tipping & travel insurance

 

Quito shuttles (hotel-airport-hotel)