Galapagos Habitat Features 1/3
The Hotel
Built in 1995, this lodge has a unique architecture design which blends with mangrove forest and seafront, its location allows you to observe the mangrove ecosystem in action as well as the best view of Puerto Ayora's bay.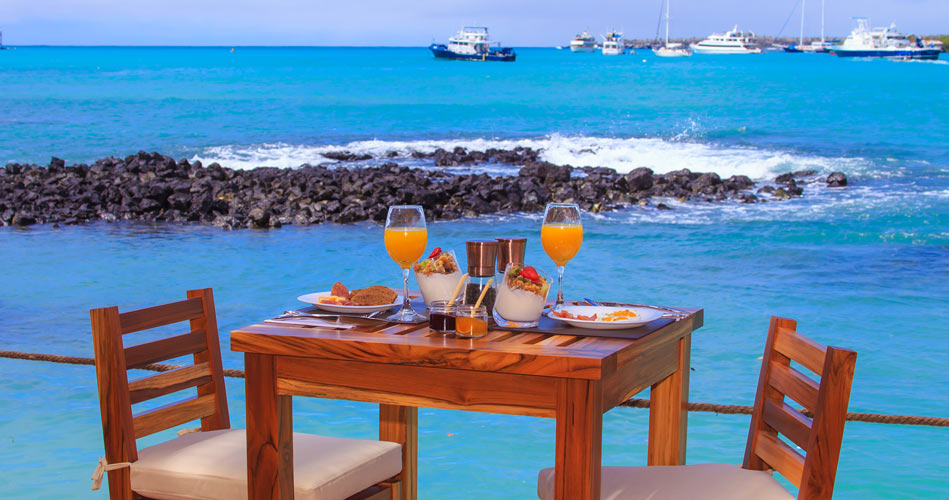 Galapagos Habitat Features 2/3
Divers Lodge
Located in a quiet area, few blocks from the pelican bay fishing market, souvenirs stores, galleries, jewelries and ATM bank. 9 rooms are available; several of them stand out from volcanic rock details of the islands.In our cafeteria you can enjoy a delicious American breakfast.
Galapagos Habitat Features 3/3
History & Location
Galapagos Habitat was born in 2007, since then the lodge has been sharing the wonder and excitement of adventure travel with people from all over the world. The first year was the begging of operations at Red Mangrove Aventura Lodge, located in Puerto Ayora, Santa Cruz. As of October 2008 Isabela Lodge was aquired. With the addition of this lodge, Red mangrove was able to offer guests the epitome of land-based packages that offer even more options and more flexibility than a cruise! We currently offer a varied menu of alternatives and each route has been designed with great care, thinking to make each day of your trip particularly memorable.