Diving Day Tours 1/3
Keep In Mind
Please keep in the mind the following schedule is only a guideline, although we try to stick to the programed timing, your Galapagos diving day tours might change somewhat. Address and further details will be provided in your voucher of services by your trip advisor once your booking process is completed.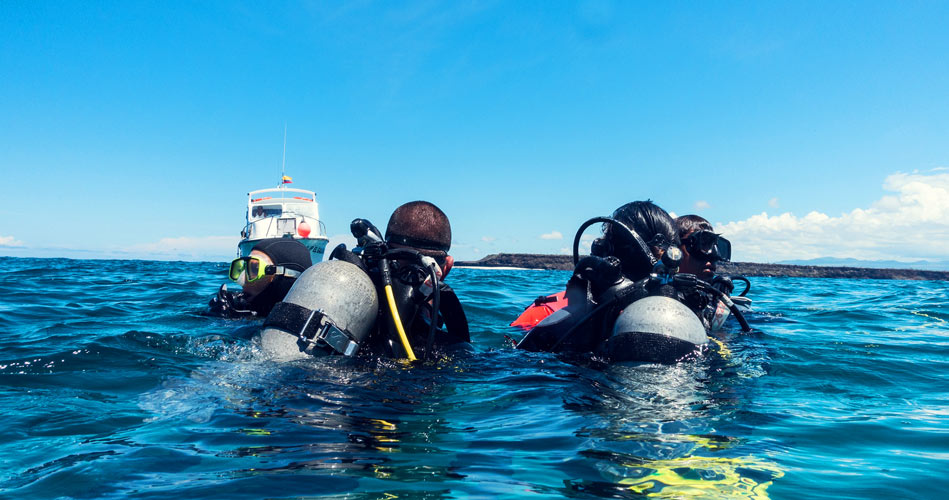 Diving Day Tours 2/3
Day Tour Schedule
07h45: Meeting at dive center office (Informative Session)
07h50: Departure to dive site (via: sea or land & sea)
2 Schedules, varies per diving site.
09h30 / 10h30: Arrival at dive site.
Equipment & weights check (30 min)
10h30 / 11h30: First Dive (Depth 20-25mts / 65-85ft. Max time 1H)
11h30 / 12h30: Surface Interval (1 hour); snack/ lunch
12h45 / 13h45: Second Dive (depth 15-23mts / 50-75ft. Max Time 1H)
13h45 / 14h45: Snack /lunch, Return
15h15 / 16h30: Arrival to dive center office.