Custom designed to cruise the Galapagos, Eric & Letty Galapagos Yachts are first class identical vessels accommodating up to 20 guest in 3 ample decks featuring shiny brass fittings. Essential elements that guarantee the perfect Galapagos encounter account for 7 night expeditions with daily briefings, guided excursions with expert naturalist guides, complimentary use of snorkel – wet suit equipment, and kayaking on open sea.
Eric & Letty Galapagos Yachts Highlights:
10 large staterooms with polished teak interiors are available in twin and double configurations, air conditioned and fully stocked with cabin amenities, private bathrooms and toiletries. Common areas include an open and shaded solarium with loungers, wildlife observation areas and a fully stocked bar and boutique.
Eric & Letty Galleries
Eric & Letty Technical Specifications
Type: Motor yachts
Capacity: 20 guest per yacht
Length: 25 Meters / 83 Feet
Beam: 7.5 Meters / 24 Feet
Max speed: 8 Knots
Guide: Level 2
Crew: 9 + 2 guides
Balconies: Not available
Layout: 3 Decks / 10 Cabins
Dolphin deck: Cabins 1, 3 & 4 = Twin or doubles
Dolphin deck: Cabin 2 = Double
Booby deck: Cabins 5 & 6 = Doubles
Iguana deck: Cabins 7 & 8 = Twins
Iguana deck: Cabins 9 & 10= Twins or triples
Beds layout: Twin, double & triple
Rooming: Private cabins only
Sharing: Not allowed
Private bathrooms
Hot showers
Air conditioning
Toiletries / towels
Hair dryer
110v electricity
Lifeguard vest
Closet – Drawers
Jacuzzi
Lounge areas
Bar and boutique
Sundeck – solarium
Kayaks & 3mm wetsuit
24h coffee, tea station
Media Center, library
Guide-guest ratio 1-10
Eric & letty Decks & Itineraries 2018
Eric & Letty Rates 2018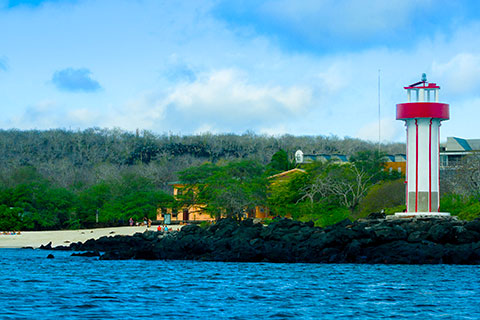 8 days – 7 nights
Itinerary A - South Islands Program
$4699
iguana deck, double cabin
$5099
booby deck, double cabin
$5599
dolphin deck, double cabin
BOOK NOW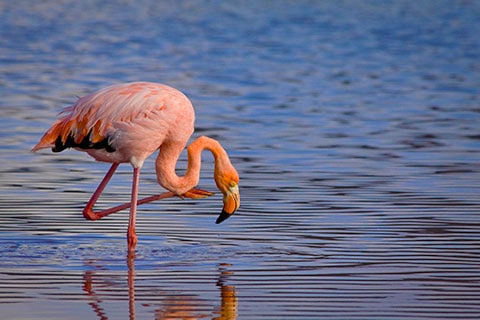 8 days – 7 nights
Itinerary B - North Islands Program
$4699
iguana deck, double cabin
$5099
booby deck, double cabin
$5599
dolphin deck, double cabin
BOOK NOW
* To view available deals for this & other cruises, check our offers
HERE
* Prices are per person, and subject to change without prior notice
* All prices are in USD
VIEW OTHER RATES
Inclusions & Exclusions
INCLUSIONS
 
Accommodation, use of onboard facilities
All meals, snacks, house wine & local beer with dinner
All activities, transfers in galapagos, sea kayaks
Certified bilingual naturalist guide
Snorkel equipment & wetsuit rental
EXCLUSIONS
 
Park fee & TC card: $120
Round flight (mainland-galapagos-mainland)
Alcoholic & soft drinks
Personal expenses, tipping & travel insurance
Quito shuttles (hotel-airport-hotel)
Single rates: As listed,
15 days discount: 5%
Inquire for discounts & offers
On board payments: Cash, credit card

Details verified by the boat operator
Wet suit included: subject to change
No fuel surcharge: subject to change
Snorkel included: subject to change

Last Revision: 23-November-2017
Valid Until: 31-December-2018
Rooming based on 2 guests per cabin
Itineraries & rates are subject to change
Children minimum Age: 7 years old
Considered child: Under the age of 12
Family Departures: Available on school breaks
Children under 7 years: Guardians sign a release form
Children under 5 years: Only permitted on a charter basis

Child discount 12 to 17 years: 15% for cruise only
Discount restriction: Not available in Christmas week
Child discount 7 to 11 years: 25% for cruise / 50% for airfare & park tax
Family restriction: 1 child discount per every full paying adult, 2 max per family
Departure restriction: Children 7 to 11 years, only permitted in family departures

Terms & Conditions
The above Terms & Conditions/Policies do not represent to a full extent all the terms & conditions by the yacht, the most important and relevant clauses have been listed as a guideline, and are enforced by the boat operator to GreenGo Travel as your acting travel agent and subsequently to the end customer. In cases such as the initial percentage of payment required, and the amount of days prior to cover the final balance will be subject to our terms and conditions. A higher/lower initial payment, and additional time may be required to process your reservation.