Sturdy, agile and charming with unbeatable rates, the Daphne Galapagos Yacht is the ideal gateway for Galapagos cruising. With room for 16 guests and a naturalist bilingual guide aboard her modest-yet-surprisingly-roomy halls, this cruise is everything you could imagine for a price you won't believe.
Daphne Galapagos Yacht Highlights:
The Daphne may be small, but from her decks or within your cabin you will notice the space provided. Well-distributed spaces for everyone on board, a small cruise with charm to spare. Snorkeling equipment and beach towels included at no extra charge. Wetsuits are available for rental on-board. Comprehensive breakfast and gourmet Ecuadorian and international cuisine prepared fresh daily. All meals on board included. Seven crew plus one bilingual local naturalist bilingual guide, certified by the Galapagos local Authorities.
Daphne Galleries
Daphne Technical Specifications
Type: Motor yacht
Capacity: 16 passengers
Length: 21 meters / 70 feet
Beam: 6 meters / 20 feet
Max speed: 10 knots
Guide: Level 2
Crew: 7 + guide
Layout: 2 decks / 8 cabins
Lower deck: Cabin 1,2,3,4 = Bunk cabin
Upper deck: Cabin 6,7 = Bunk cabin
Upper deck: Cabin 5 = Twin cabin lower bed
Upper deck: Cabin 8 = Matrimonial Suite
Beds layout: Bunks / twins / doubles
Rooming: Private or shared cabins
Sharing: Allowed / same gender: yes
Private bathroom
Hot showers
Air conditioning
Toiletries
Towels
110v electricity
Lifeguard vest
Sundeck – solarium
Ample social areas
Bar
Kayaks
Jacuzzi
TV/DVD
Wetsuit rental
Daphne Decks & Itineraries 2018
Day 1
Wednesday
Baltra, Santa Cruz

START B4

, Board Yacht
Highlands
Day 2
Thursday
Floreana
Post Office Bay
Cormorant Point
Day 3
Friday
Espanola
Suarez Point
Gardner Bay
Day 4
Saturday
San Cristobal
Kicker Rock, Pitt Point,

END B4

START B5

, Interpretation Center
Day 5
Sunday
Santa Fe, South Plazas
Santa Fe Islet
South Plazas Islet
Day 6
Monday
Genovesa
Darwin Bay
Prince Philips Steps
Day 7
Tuesday
Santiago, Rabida
Sullivan Bay
Rabida Islet
Day 8
Wednesday
Santa Cruz, Baltra
Black Turtle Cove, Baltra,

END B5

N/A
Combined, extended & other itineraries

| Tour | Length | Itinerary 1 | Itinerary 2 | Weekdays |
| --- | --- | --- | --- | --- |
| Itinerary 11 | 11Days – 10 Nights | Itinerary A | Itinerary B4 | Wednesday – Saturday |
| Itinerary 12 | 12 Days – 11 Nights | Itinerary B5 | Itinerary A | Saturday – Wednesday |
| Itinerary 15 | 15 Days – 14 Nights | Itinerary A | Itinerary B | Wednesday – Wednesday |
Daphne Rates 2018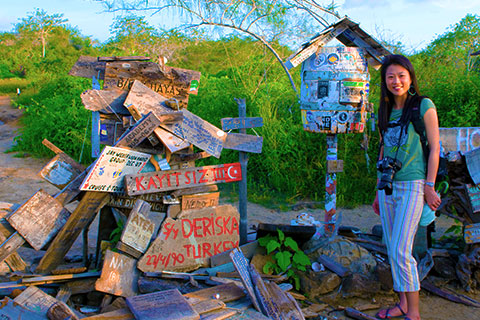 4 days – 3 nights
Itinerary B4 - South Islands Program
$1679
lower deck, all cabins
$1764
upper deck, all cabins
BOOK NOW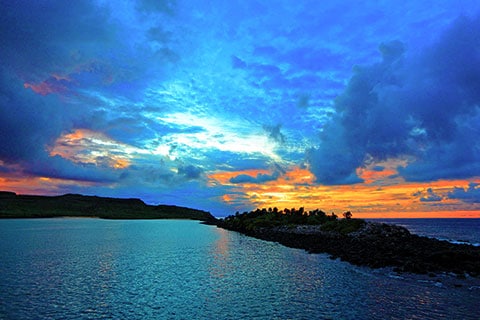 5 days – 4 nights
Itinerary B5 - North Islands Program
$2245
lower deck, all cabins
$2355
upper deck, all cabins
BOOK NOW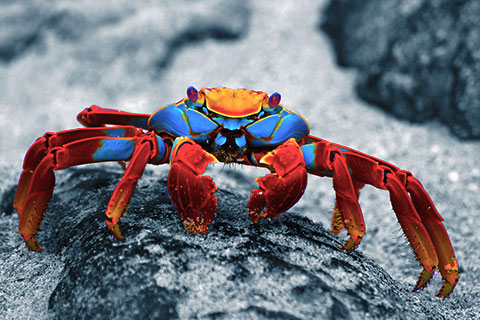 8 days – 7 nights
Itineraries A/B - West/Southeast Programs
$3929
lower deck, all cabins
$4125
upper deck, all cabins
BOOK NOW
* To view available deals for this & other cruises, check our offers
HERE
* Prices are per person, and subject to change without prior notice
* All prices are in USD
VIEW OTHER RATES
Itinerary

Length

Deck

Season

Cabin

Rate

No results
Offers & Last Minute Deals
FALL OFFER /
Itineraries A/B
Offer Details
Offer for Fall 2018 departures.
Dates
8 Days / 7 Nights
Now
$3,799
per person
regular price $3,929
CLAIM OFFER
Inclusions & Exclusions
INCLUSIONS
 

 

Accommodation, use of onboard facilities

 

All meals, water, coffee & tea

 

All activities as listed

 

Certified bilingual guide

 

Snorkel equipment rental

 

Transfers in galapagos
EXCLUSIONS
 

 

Park fee & TC card: $120

 

Round flight (mainland-galapagos-mainland)

 

Alcoholic & soft drinks

 

Wetsuit rental

 

Personal expenses, tipping & travel insurance

 

Quito shuttles (hotel-airport-hotel)
Single Supplement: 100%
Peak season surcharge: 30 / 50%
Snorkel included: subject to change
Onboard payments: Cash, credit card

Inquire for discounts & offers
Details verified by the boat operator
Rooming based on 2 guests per cabin
Itineraries & rates are subject to change

Last Revision: 23-November-2017
Valid Until: 31-December-2018
Authorities may alter your program
Inclusions & exclusions are referential
Wetsuit Rental
15 Days: $80
8 Days: $40
4-5 Days: $30
Children allowed: No
Minimum Age: 15 years old
Discount considered: Under the age of 17

Child Discount: Approxximately $200, not guaranteed
Discount Restriction: Not applicable
Discounts and conditions subject to change

Terms & Conditions
The above Terms & Conditions/Policies do not represent to a full extent all the terms & conditions by the yacht, the most important and relevant clauses have been listed as a guideline, and are enforced by the boat operator to GreenGo Travel as your acting travel agent and subsequently to the end customer. In cases such as the initial percentage of payment required, and the amount of days prior to cover the final balance will be subject to our terms and conditions. A higher/lower initial payment, and additional time may be required to process your reservation.