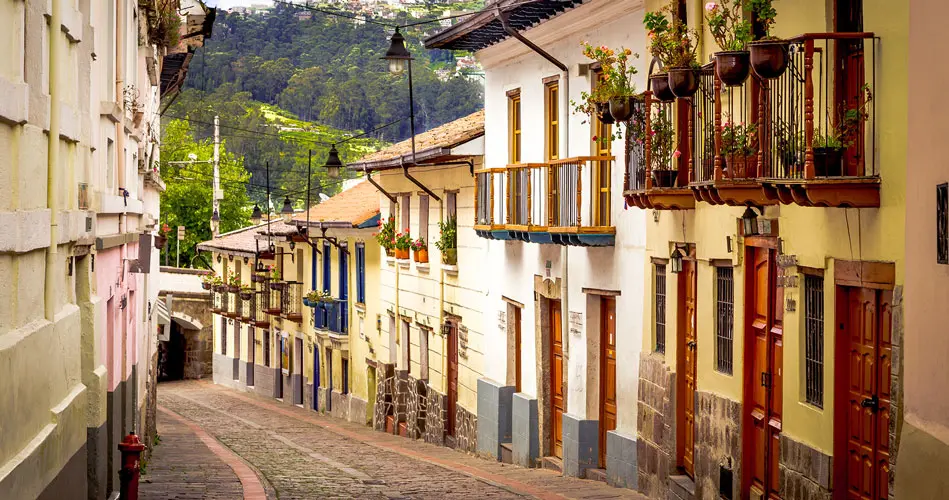 Colonial Quito Highlights 1/3
History
Located in the Center of Quito, the old city holds the essence of the main capital with amazingly well conserved structures like no other place. With a world world recognition as the best conserved historic Center in Latin America – has created great awareness and a positive effect among local authorities, ongoing conservation efforts have been carried out to restore and protect the integrity of Colonial Quito. Dating back to the 16th century the old city breathes history with a fusion of Spanish, Italian, Moorish, Flemish and indigenous art.
Colonial Quito Highlights 2/3
Architecture
The monasteries of San Francisco and Santo Domingo and the Church and Jesuit College of La Compañía with their rich interiors are pure examples of the so-called 'Baroque school of Quito', a fusion of European and indigenous art. La Compañía is probably the richest church in South America with its golden altar. The public buildings are of the heavy Spanish type. Facing on to the principal square are the cathedral, the government palace, the archbishop's palace and the city hall. The finest building in the city is the Jesuit church, the facade of which is covered with elaborate carving.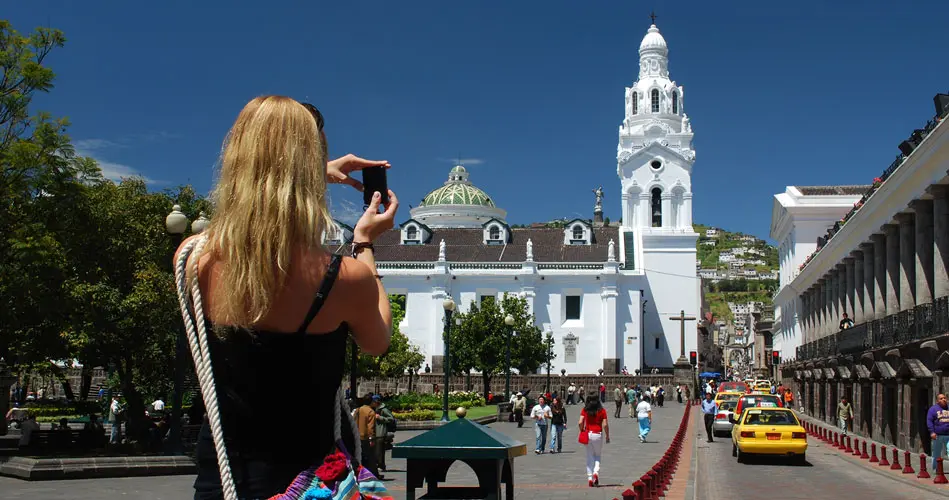 Colonial Quito Highlights 3/3
Getting Around
With so much to see and do, the old city is highly condensed in a relativity small area that allows visitors to sweep the area by walking in the surroundings. Very narrow streets are common throughout the old city, mainly for their old structure that do not cope well and tend to get choked with traffic, so walking is usually the best way of getting around.
Last revision:
Jan 15, 2020
/ Valid until:
Dec 31, 2020
Certified tours by local authorities, compliant with local regulations.
Programs are private by default with certified English speaking driver-guides.
Regular vehicles used by default, a van or bus for groups above 4 guests.
Order of activities are not fixed & might change to optimize your experience.
Activities may be replaced/changed if they can be arranged in the allotted time.

High factor sun block cream or gel
Bottled water to carry with you in tour
UV400 sunglasses with 100% UVB block
Light clothing for different types of weather
Digital camera or mobile phone
Cash for souvenirs, meals & tipping
Backpack to carry personal belongings
Passport copy, keep original stored in hotel
Children allowed: Yes
Children discount: 50%
Children minimum age: 6 years
Considered child: Under the age of 6
Restrictions: Accompanied with 2 adults
Discount & restrictions subject to change
View Terms & Conditions
Please check our terms and conditions for a full breakdown of applicable clauses that apply for day tour bookings.