Chimborazo Summit Highlights 1/2
Glaciers
Chimborazo's upper elevations are fully covered by glaciers, with north-eastern glaciers extending down to 4,600 m.
Chimborazo's glaciers is the source of water for the population of Bolivar & Chimborazo provinces of Ecuador.
The glaciers mass have decreased in recent decades, it is believed this is due to combined sources such as: global warming, volcanic activity, and el Niño phenomenon.
Glacial ice of Chimborazo is mined & sold by locals in the markets of Guaranda & Riobamba.
Chimborazo Summit Highlights 2/2
Chimborazo's Peak
The summit of Chimborazo is widely reported to be the farthest point on the surface from Earth's center.
The summit of the Chimborazo is the fixed point on Earth that has the utmost distance from the center – because of the oblate spheroid shape of the planet Earth.
With an elevation of 6,263 m (20,548 ft), Chimborazo is the highest mountain in Ecuador and the Andes north of Peru; it is higher than any more northerly summit in the Americas.
Source: Wikipedia
Chimborazo Summit Program 2019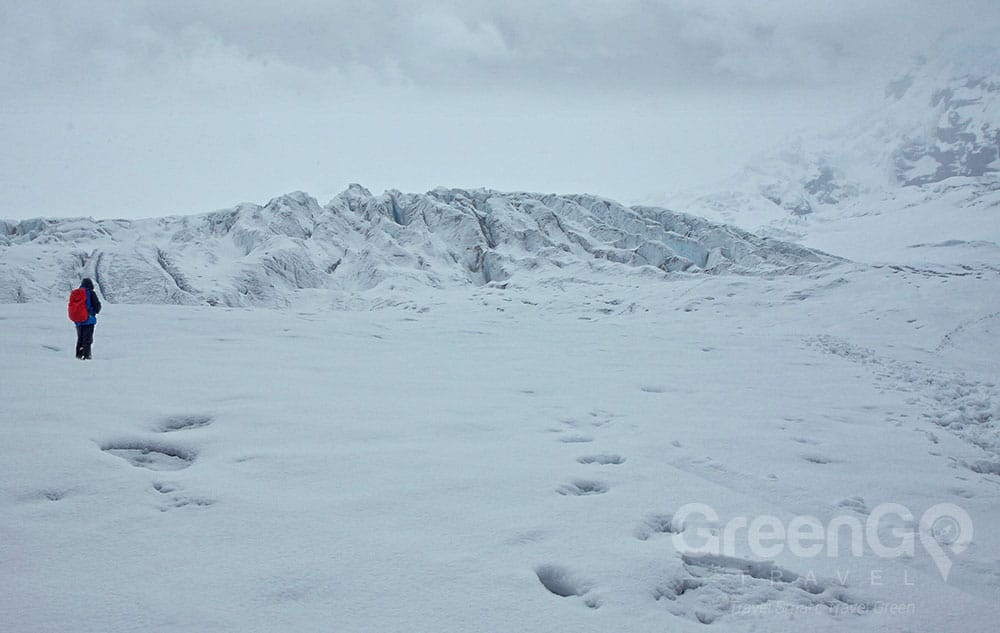 | | |
| --- | --- |
| Pickup: | Please be ready at your hotel lobby for an early pickup, 09:00 a.m. |
| Transport: | Approximately 2 hours of travel to reach Chimborazo |
| Refuge: | Hike to the Carrel refuge at 4,800m. A small break & lunch. Continue to Whymper refuge at 5,000m. |
| Briefing: | An instructional briefing & use of technical equipment |
| Supper: | Once back at the refuge, you will be provided with an early 6pm supper. |
| Ascent: | Depart the refuge at 12/01 am. Summiting can take from 7 to 8 hours |
| Descent: | Enjoy the summit for 20 minutes. Descent to the refuge – 3 to 4 hours |
| Quito Dropoff: | Return to Quito, hotel drop off at about 3-4 p.m. |