Self described as a hotspot for its stellar location and its incredible wildlife and vegetation, Arasha Resort is a retreat with nature itself. With an impressive resort built from the ground up having nature as its canvas, you will feel part of your surroundings in Arasha Resort. Submerged in its ecological sensitive bungalows providing all its guests with with a variety of services that will complement your stay. Self guided trails, guided tours & night walks are only a part of the different services that can be arranged directly at the resort. Be sure to stop by the spa, where an assortment of treatments like soothing massages and full body treatments are at your disposal. Arasha Resort offers exquisite cuisine with a variety of local & International dishes, catering guests with the most discerning palates.
Galleries
Resort Details
Comfort: First class
Region: Tropical rainforest
Climate: Mild tropical warm
Distance: 2 horus from quito
Perimeter: 128 acres, 52 hectares
Transportation: Land transport, vehicle
Elevation: 541mt, 1,774ft above sea level
Temperature: Min: 20ºc, 68ºf / max: 28ºc, 82ºf
Rooms: 60 Rooms
Rooms type: Twins, doubles, triples
Rooming: Private rooms only
Room sharing: Not allowed
Comfort: Eco, junior suites & deluxe rooms
Toiletries: Included with towels
Wellington boots: N/A
Fire torches: Included
Tropical rooms
Private bathrooms
Hot showers
Outlets in rooms
Free wifi connection
Spring water pools
Hydromassage inside cave
Spa services & massages
Birdwatching programs
Choco & coffee workshop
Guided rainforest tours
Night tour with torches
Cascade & river tours
Fruit gardens & trails
Mini golf, theater, pool
Bar & menu meals
Travel time: Approximately 2 hours
Address: Km 121, pedro vicente maldonado
Parking: Free – Included in cost with 24 hour security
Pick up point: Hotel pickup
Transport cost: $243 round trip (max 4 guests)
Pick up time: Approx 08:00 am (flexible schedule)
Resort Features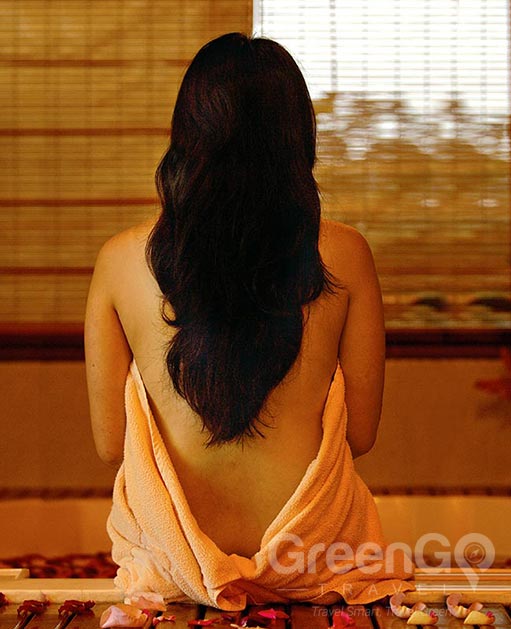 Spa services

Activities
There are a wide variety of tours and activities available for guests at the resort, centering on health and wellness, as well as eco-education and amusement. Tours both guided & unguided, include bird watching, nocturnal tours in the jungle with torches, a jungle tour of Macallares Forest, as well as river, cascades,lagoons and other aquatic tours. Other group activities include chocolate & handcrafts workshops, exotic organic plantation & forest tours. An 18-hole mini golf course, and a Concert Hall which doubles as a game room.
Spa & Season
A Beautiful Spa with specialized personnel offering Aromatherapy, Reflexology, anti-stress PROTEUS wave control system, extract oil treatments and more. Invigorating and refreshing spa services to make you feel good as new in no time. Given the strategic location Ecuador has on the equator, climate fluctuations are reduced to a bare minimum thus making the tropical forest, where Arasha is found a great destination all year round.
Location & Climate
Located about two hours away from Quito – west of the Andean Mountains range, Arasha is located a the core of natural "hot spots" that play an important role to its distinctiveness. The temperature ranges between 20ºC / 68º F and 28ºC / 82º F (lower figure at night) with about 80% relative humidity. Arashá boosts an ideal location transitioning between the cloud forest and the rain forest. In this area there is a plant called "Floripondio" that naturally repels mosquitoes.
Arasha Resort Rates & Programs 2018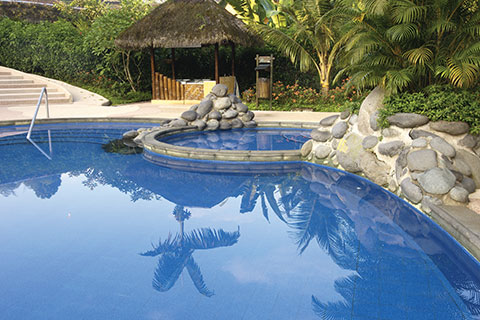 2 days – 1 night
Daydream Program - Nature Getaway
BOOK NOW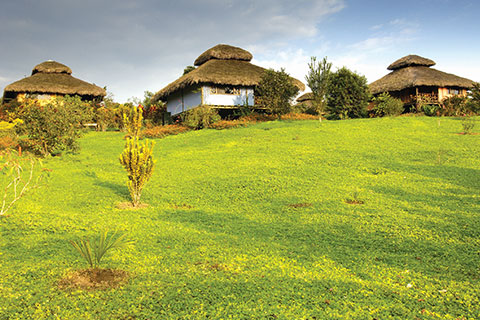 2 days – 1 night
Honeymoon Program - Nature Retreat
BOOK NOW
* To view available deals for this & other tours, check our offers
HERE
* Prices are per person, and subject to change without prior notice
* All prices are in USD
OTHER RATES, T&C, NOTICES
Inclusions & Exclusions
INCLUSIONS
Accommodation at resort

3 meal, water coffee & tea

Pool access, 30 degrees
Jacuzzi access
Guide & unguided tours
Sangay theater access
Mini golf & pool games access
EXCLUSIONS
Transport (hotel-arasha-hotel)
Bar consumptions
Private guide
Personal expenses, souvenirs, tipping & travel insurance
Minibar consumptions in room
Additional activities
Spa related services
INCLUSIONS
Suite accommodation + flowers arrangement & fruit basket

3 meals, full board + 1 champagne bottle, water, coffee & tea

2 corporal spa treatments per guest (45 minutes)
Jacuzzi & pool access + 2 wine glasses & chocolates (1 night)
Guided & self guided tours
Sangay theater access
Mini golf & pool games access
EXCLUSIONS
Transport (hotel-arasha-hotel)
Bar consumptions
Private guide
guestal expenses & souvenirs, tipping
Minibar consumptions in room
Additional activities
Additional spa related services
Resort opened only Friday to Sunday
Bar & other services: cash & credit card
Spa services excluded unless otherwise stated
Rates are subject to change without prior notice
Check in: 12h00, check out: 11h00
Minibar room consumptions not included in rates
3rd adult + meals: junior suite $133, deluxe $121
3rd adult: junior suite $97, deluxe $86
Programs are subject to change
Last information revision: 1-December-2017
Rates may increase in nation wide holidays
Information verified by the resort operator
Children allowed: Yes
Children minimum age: None
Considered child: Under the age of 12
Child Discount: applicable for all rooms
Child (stay + meals): any room $97 per night
Child discount restriction: None,available all year
Full payment required for all bookings (nonrefundable)
The above Terms & Conditions/Policies do not represent to a full extent all the terms & conditions by the Lodge, the most important and relevant clauses have been listed as a guideline, and are enforced by the tour operator to GreenGo Travel as your acting travel agent and subsequently to the end customer. In cases such as the initial percentage of payment required, the amount of days prior to cover the final balance & cancellation fees will be subject to our terms and conditions. A higher/lower initial payment, and additional time may be required to process your reservation.