Afar reaching, fully packed day tour that takes you to the stunning emerald crater lake of Quilotoa. An impressive 3 km wide caldera filled with turquoise water, set at an elevation of roughly 3800 meters (12,467 feet), Quilotoa offers an unparalleled view of the crater and the Andean surroundings
Quilotoa Day Tour Highlights:
A rewarding but lengthy day tour with about 4 ½ hours of travel per way that takes you through a trail of Andean volcanoes and mountains, there is some striking viewpoints along the way where you can stretch your legs and appreciate the scenic landscape. Available activities at the crater are a few, travelers can hike down to the edge of the lake (approximately 30 minute hike per way), rent a mule, hike to the highest peak or in the surroundings.
Quilotoa Gallery
Attractions, People & Surroundings
Quilotoa Highlights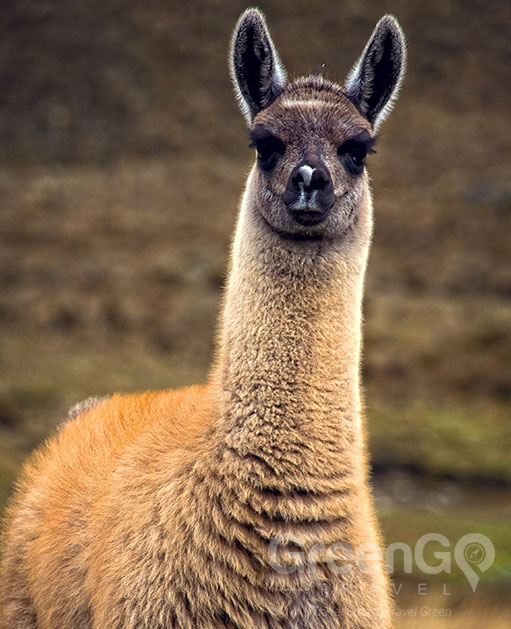 Quilotoa Alpaca

Andean Trail

With a lengthy ride to reach Quilotoa, your journey to the lake plays a significant part of your tour, it goes without saying that you will truly appreciate and get to observe many volcanic and Andean landscapes along the way. Your guide will brief you about the different volcanoes and mountains you pass by, all full of history and culture.
Markets
Markets are a great way of complimenting your Quilotoa tour, a welcome addition that is only available on certain days of the week: (Saquisili = Thursdays), (Zumbahua = Saturdays). A fantastic experience where you get to observe first hand how locals do their trading and shopping, vending articles vary from fruits and vegetables – to animals and clothing.
Hiking

Hiking the in and outs of the crater is the main attraction at Quilotoa lagoon, a variety of hiking activities are available to explore the lake; all of them been optional. If you just came for the view, consider yourself a satisfied customer. A descending hike to the edge of the lake is the most popular activity, a certain level of fitness is required considering the altitude in the area.
Quilotoa Program 2018
Pickup
Hotel Pickup with approximately 4 ½ hour drive.
Viewpoints

View point stops along the way, scenic landscapes with picture opportunities.
Market

*Markets are available to visit on certain days of the week.
Quilotoa
Explore Quilotoa lake, optional mule renting to descend to the lake edge.
Lunch
Lunch break, a restaurant is available on site, or guests can bring a box lunch.
Free Time
Some additional free time to explore the surroundings before heading back.
Dropoff
Tour ends, your guide will drive drop you off in your hotel at approx 7 pm.
Available

08:00 to 18:00

any day of the week. *Saquisili market (thursday), Zumbahua Market (saturday).
Quilotoa Rates 2018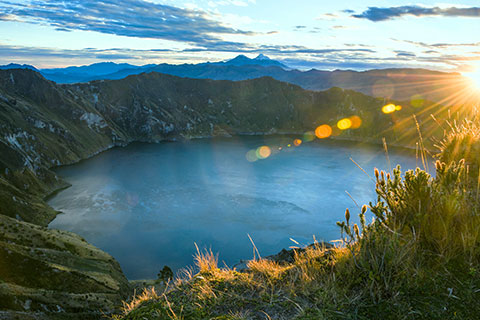 1 day – 0 nights
Quilotoa Day Tour - Countryside Trek / 4+ Guest
$80
private guide, vehicle or van
BOOK NOW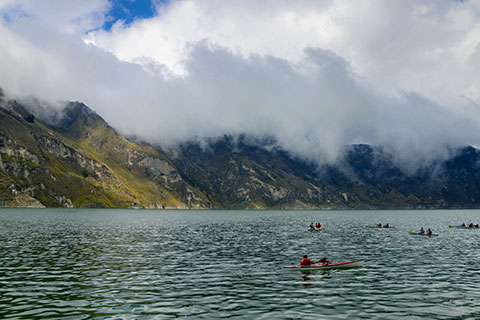 1 day – 0 nights
Quilotoa Day Tour - Countryside Trek / 3 Guest
$95
private guide & vehicle
BOOK NOW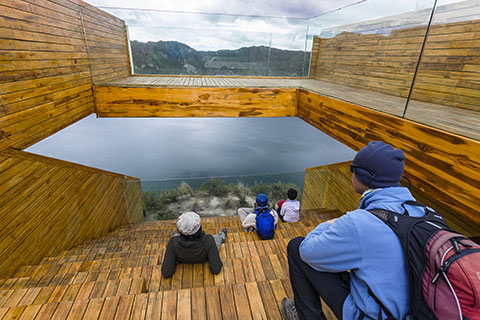 1 day – 0 nights
Quilotoa Day Tour - Countryside Trek / 2 Guest
$105
private guide & vehicle
BOOK NOW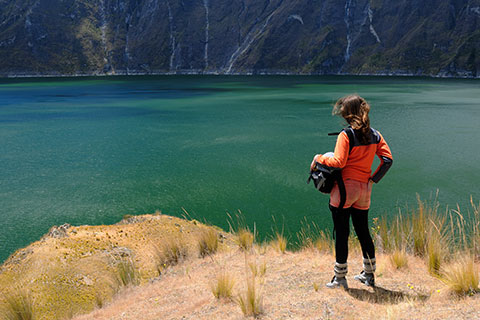 1 day – 0 nights
Quilotoa Day Tour - Countryside Trek / Book Online Now
$105
private guide, vehicle or van
BOOK NOW
* To view available deals for this & other tours, check our offers
HERE
* Prices are per person, and subject to change without prior notice
* All prices are in USD
VIEW OTHER RATES
| Tour | Length | Guest | Transport | Guidance | Rate | |
| --- | --- | --- | --- | --- | --- | --- |
| Quilotoa, Countryside Trek | 1 day – 0 nights | single guest | private vehicle | private guide | $210 | BOOK NOW |
Quilotoa Inclusions & Exclusions
INCLUSIONS
 

 

Hotel Pickup (city hotels)

 

Transport (hotel-tour-hotel)

 

Certified bilingual guide

 

Activities as listed *entrance fees apply
EXCLUSIONS
 

 

Personal expenses & entrance fees

 

Tipping (optional)

 

Transfer to other locations

 

Meals
Entrance fee: $2 to $5 per person
Last revision: 29-November-2017 / Valid until: 31-December-2018
Certified tours by local authorities, compliant with local regulations.
Programs are private by default with certified English speaking driver-guides.
All rates are per person in US$ dollars, rates are subject to change.
Regular vehicles used by default, a van or bus for groups above 4 guests.
Order of activities are not fixed & might change to optimize your experience.
Activities may be replaced/changed if they can be arranged in the allotted time.

Cap or hat
Sport or trekking shoes
Light clothing & rainproof jacket
High factor sun block cream or gel
Bottled water to carry with you in tour
Digital camera or mobile phone
Backpack to carry personal belongings
Cash for entrance fees, meals & tipping
UV400 sunglasses with 100% UVB block
Passport copy, keep original stored in hotel
Children allowed: Yes
Children discount: 50%
Children minimum age: 6 years
Considered child: Under the age of 6
Restrictions: Accompanied with 2 adults
Discount & restrictions subject to change
View Terms & Conditions
Please check our terms and conditions for a full breakdown of applicable clauses that apply for day tour bookings.