Where luxury blends with leisure and discovery, the Eclipse Galapagos Ship sets comfort while cruising the Galapagos islands to a whole new level. An unparalleled personalized service featuring amenities of a larger boat, yet still preserving the relaxed exclusivity of smaller vessels.
Eclipse Galapagos Ship Highlights:
The perfect choice for a variety of travelers including families that will appreciate interconnected cabins & family departures with specialized guides for children. Deluxe Staterooms for couples and single cabins for solo travelers. The Eclipse Galapagos Ship provides 1 guide for every 12 guests, yielding an outstanding and unique guiding experience. Spacious common areas include a library, boutique, infirmary with a doctor 24/7, Sun Deck, Jacuzzi, exterior all fresco dining area & much more! Center South and West North programs discover the Galapagos islands in great depth and with a unique approach.
Celebrity Xperience Galleries
Celebrity Xperience Technical Specifications
Type: Cruise ship
Capacity: 48 Passengers
Length: 64 Meters / 210 Feet
Beam: 12.50 Meters / 41 Feet
Max speed: 12 Knots
Guide: Level 2 or 3
Crew: 31 + 4 guides
Balconies: Not available
Layout: 2 Decks / 26 Cabins
Main deck: Cabin 3 to 10 = Staterooms
Main deck: Cabin 11,12,14,15 = Standard staterooms
Boat deck: Cabin 17,18,19,20 = Deluxe staterooms
Boat deck: Cabin 21 to 28 = Superior staterooms
Bed layout: Sgl's, twins, Tpl's & Dbl staterooms
Triples: Cabin 17,18,19,20 = Queen + a single bed
Rooming: Private cabins only
Sharing: Not available
Private bathroom
Hot showers
Air conditioning
Toiletries / Towels
Hair dryer
110v electricity
Lifeguard vest
Mini bar in deluxe cabins
Sundeck – solarium
Lounge area
Bar
8 Double kayaks
Jacuzzi
TV/DVD
Library
Safety deposit box
Deluxe staterooms (4 rooms 210 sq. ft.)
Located on the Boat Deck, each Deluxe Stateroom averages a very ample 210 sq. ft. (19.5 sq. m.) and also has a large shower and panoramic windows. Deluxe Staterooms also include a one time, fully stocked mini bar.
Superior staterooms (8 rooms 170 sq. ft.)
Also located on the Boat Deck are eight spacious, 170 sq. ft. (16 sq. m.), Superior Staterooms. Guests in Superior Staterooms can also enjoy beautiful views through panoramic windows.
Main deck staterooms (12 rooms 170 sq. ft.)
The twelve Main Deck Staterooms are the same comfortable size as the Superior Staterooms, 170 sq. ft. (16 sq. m.) and are located in the Main Deck. Great views and natural light as these rooms are equipped with two or three very large portholes.
Celebrity Xperience Decks & Itineraries 2018
Combined, extended & other itineraries

| Tour | Length | Itinerary 1 | Itinerary 2 | Weekdays |
| --- | --- | --- | --- | --- |
| Itinerary 15 | 15 Days – 14 Nights | Itinerary Espanola | Itinerary Genovesa | Saturday – Saturday |
Celebrity Xperience Rates 2018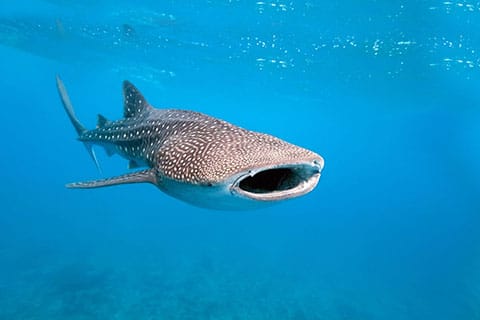 8 days – 7 nights
Espanola - South Islands Program
BOOK NOW
8 days – 7 nights
Genovesa - North Islands Program
BOOK NOW
* To view available deals for this & other cruises, check our offers
HERE
* Prices are per person, and subject to change without prior notice
* All prices are in USD
VIEW OTHER RATES
Itinerary

Length

Deck

Season

Cabin

Rate

No results
Inclusions & Exclusions
INCLUSIONS
 
Accommodation, use of onboard facilities
All meals, snacks, water, coffee & tea
All activities as listed
Certified bilingual guide
Snorkel equipment & wetsuit rental
Transfers in galapagos
EXCLUSIONS
 
Park fee & TC card: $120
Round flight (mainland-galapagos-mainland)
Alcoholic & soft drinks
Fuel surcharge
Personal expenses, tipping & travel insurance
Quito shuttles (hotel-airport-hotel)
Single Supplement: 50 to 100%
Peak season surcharge: $400 pp
On board payments: Cash, cards
Peak season: xmas, new year, easter


Dates verified by the boat operator
Snorkel included: subject to change
Wetsuit included: subject to change
Rooming based on 2 guests per cabin

Last Revision: 13-December-2016
Valid Until: 31-December-2017
Programs & rates subject to change
4/ 5 days departures: Last minute only
Fuel Surcharge
15 Days: $520
6/8 Days: $260
4/5 Days: $150
Considered Child: Under the age of 12
Children Minimum Age: On family departures, 4 years onwards
Children discounts, offers and inclusions are subject to change
Children Minimum Age: On non-family departures, 7 years onwards
Child Discount: 25%, applicable only when sharing a cabin with an adult

Children Perks Availability: Family departures only
Child Discount Restriction: Not available in peak seasons
Other Restrictions: Applicable discount for one child only, in deluxe triple cabins
Children Private Cabin: Single or twin staterooms for single use pay the adult rate
Children Perks: Children learning material, cabin decoration, gift & special activities

The above Terms & Conditions/Policies do not represent to a full extent all the terms & conditions by the yacht, the most important and relevant clauses have been listed as a guideline, and are enforced by the boat operator to GreenGo Travel as your acting travel agent and subsequently to the end customer. In cases such as the initial percentage of payment required, and the amount of days prior to cover the final balance will be subject to our terms and conditions. A higher/lower initial payment, and additional time may be required to process your reservation.